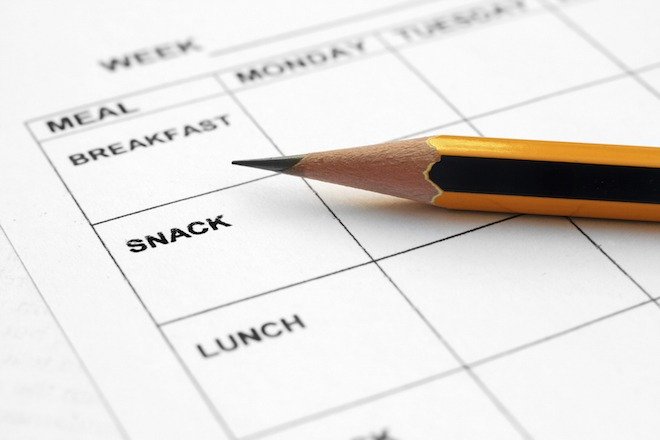 Planning meals that fit your health needs, tastes, budget, and schedule can be complicated. A great place to start is by consultation with a dietitian. Together you can develop a healthy eating plan that will work for both your diabetes management and lifestyle needs. In the meantime, read on to find out what foods should be added to your meal plan and which foods should be limited to promote healthier eating.
The facts about healthy eating
When people with type 2 diabetes consume excess carbohydrates, the body reacts by creating too much blood glucose (sugar). This builds up in the blood stream and can lead to a number of harmful complications.
Additionally, excess fats, salt and calories in foods can lead to unhealthy blood cholesterol and blood pressure levels and can also make weight maintenance a challenge.
These issues all increase the risk of diabetes complications such as heart disease, kidney problems, and nerve damage. A healthy eating plan is vital to help people with type 2 diabetes live well and reduce the risk of these and other complications.
The aim of healthy eating with type 2 diabetes is to help control:
Weight
Blood cholesterol
Blood pressure
Type 2 diabetes meal planning
The good news is that people with diabetes do not generally have to eat totally differently from everyone else. By and large, a healthy type 2 diabetes meal plan reflects Canada's Food Guide. This means increasing the consumption of vegetables, fruits and whole grains, and reducing or removing processed foods and unhealthy fats from the diet.
Foods to emphasize in your meal plan:
High fibre foods like vegetables and fruits, nuts, legumes, and whole-grain foods.
Diabetes-friendly carbohydrates like vegetables and fruits, whole grains and low-fat dairy products.
Protein such as fish (cod or haddock, or those high in omega-3 fatty acids, like mackerel, salmon and herring), meat or poultry (chicken, turkey, lean cuts of beef), and beans, peas, lentils and soy products (tofu, soybeans, soy products).
Healthy fats like almonds and many other nuts, avocados, and canola, olive and peanut oils.
Foods to reduce or eliminate:
Unhealthy fats like saturated or trans fats, found in foods like many processed foods and in high-fat dairy and animal proteins.
High-cholesterol foods like high-fat dairy and animal proteins, some highly processed foods, tropical oils such as palm oil or coconut oil.
You will also want to cut back or eliminate salts from your diet. To learn what's in the packaged foods you buy, check out this page:  Learn how to read food labels.
Food portions and type 2 diabetes
Portion control is an essential part of healthy eating with type 2 diabetes. The Eat Well Plate method makes portion control easy. It is based on loading your plate in the following way:
½ plate filled with vegetables and fruit
¼ plate filled with whole grain foods
¼ plate filled with protein foods
Learn more about the plate method and portion control.