Navigating the grocery store for vegetables can be an intimidating experience, especially if you aren't familiar with a lot of the choices available. Regardless of what you choose, you really can't go wrong … vegetables offer a wealth of vitamins and nutrients, and they're low in calories!
Whenever I ask Canadian adults about their food intake habits, one of the things most of them have in common is that – except for potatoes and corn – they don't eat enough vegetables. According to Eating Well with Canada's Food Guide, adults should consume 7 to 10 servings of vegetables and fruit every day. For people with diabetes, it's preferred if only 2 to 3 servings come from fruit and the remainder come from vegetables. One serving of vegetables equals ½ cup of cooked vegetables or 1 cup of raw vegetables.
Why don't we eat enough vegetables each day?
Perhaps the most common reason is that many people just aren't in the habit of eating many vegetables, and forget to include them in their meal plan (half your lunch and dinner plate should be composed of non-carbohydrate-containing vegetables). The benefits of eating more vegetables are endless, but the main benefits for people with diabetes are as follows:
Most vegetables can be eaten in large quantities, with no effect on weight or blood glucose levels. Except for starchy vegetables (such as potato, sweet potato and corn) and a few sweeter vegetables (such as green peas, winter squash and turnip) you don't have to limit how much you eat.
Vegetables are full of healthy nutrients and are low in calories, fat and sodium.
Most vegetables have a low glycemic index and are high in fibre. Eggplant and okra are just two examples of vegetables that slow down digestion and delay the absorption of glucose, thereby improving blood glucose control after eating.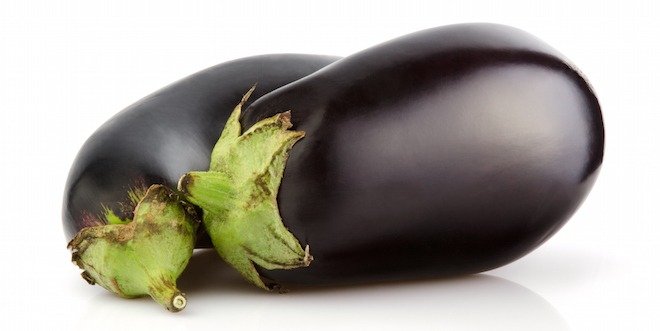 Shopping for vegetables at the grocery store
Including vegetables on your shopping list and in your meal plan is the first step to increasing your intake. Once you have made the decision to eat more of these foods every day, here are some tips for navigating the vegetable section of your grocery store and making the healthiest choices:
1. Try not to stick to the same vegetables day after day; you will find it more enjoyable to try new flavours, colours and textures by including a variety of different ones. Challenge yourself to try a new vegetable each week!
2. Fresh vegetables don't require a nutrition label, so follow Eating Well with Canada's Food Guide recommendation to include at least one dark green vegetable (for example, arugula, broccoli, chard, dandelion and collard greens, kale, and salad greens such as romaine lettuce or spinach) and one orange vegetable (for example, carrots, sweet potatoes, squash, pumpkin or yams) each day.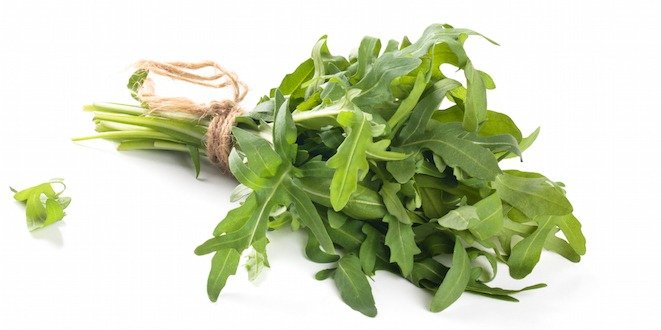 3. Buy fresh or frozen vegetables instead of canned, whenever possible. If you're worried that fresh vegetables will spoil before you can enjoy them, then choose frozen vegetables so you can use only what you need and put the rest back in the freezer for another day.
4. If canned vegetables are your only option, choose ones that are low in sodium. If using canned vegetables with sodium, drain the vegetables and rinse with water, then cook the rinsed vegetables in fresh water.
5. Don't limit vegetables to meal times only. Stock up on raw vegetables – such as carrot and celery sticks, cherry tomatoes and cucumber – for snacking.  Buy fresh vegetables that are not damaged or wilted, and only buy an amount that can be used within a week.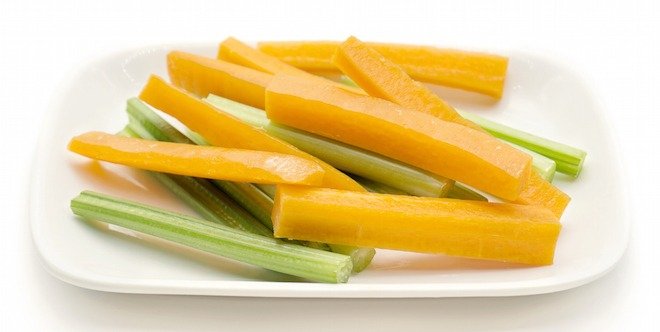 6. Choose vegetables that are in season to save money. When a vegetable is in season, it is the time of year when it is most readily available and prices come down. In addition, the quality is at its best. Which vegetables are in season will vary slightly, depending on the region where you live.
7. If raw vegetables are your preference, go for crunchy, colourful varieties such as red pepper, broccoli, baby carrots, snow peas and fennel.
Next time you're in the grocery store, spend a little extra time in the vegetable section. You'll be sure to discover the number of options that are available and try something new!
To learn about other healthier choices while food shopping, check out Navigating the grocery store expert blogs by Dietitian and Certified Diabetes Educator, Joanne Lewis.