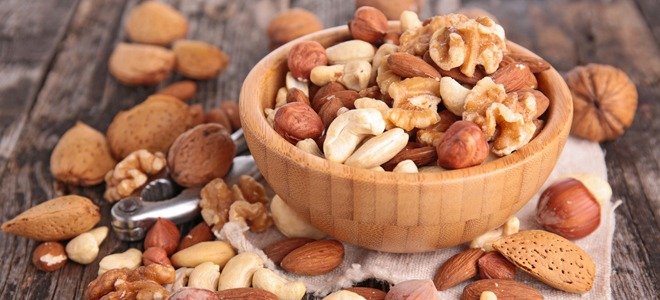 Put nuts on your grocery list!
Nuts are excellent sources of many vitamins and nutrients. They also have numerous health benefits for people with diabetes, including lowering blood sugar and cholesterol, and reducing your risk of heart disease.
Be sure to choose nuts that are raw or dry roasted (without oil) and free of added salt and sugar, to ensure that you're enjoying the healthiest nut options.
Nuts and heart health
One of the most prominent characteristics of nuts for people with diabetes is their effect on cholesterol levels. Almonds, walnuts, pecans, hazelnuts and pistachios can all reduce low-density lipoprotein cholesterol (LDL-C) levels (the "bad" cholesterol) by increasing levels of high-density-lipoprotein cholesterol (HDL-C) (the "good" cholesterol).
Almonds and walnuts also contain vitamin E, which helps prevent the development of plaque that can narrow and clog your arteries. Plaque development in your arteries can lead to chest pain, coronary artery disease, heart attack or stroke. Most nuts also contain omega-3 fatty acids, which may help reduce the risk of irregular heart rhythms.
Nuts and blood sugar
Consuming nuts can help people with diabetes lower their A1C and blood sugar levels. A study at St. Michael's Hospital in Toronto found that people who ate two servings per day (1/2 cup total) of nuts – including almonds, cashews, chestnuts, hazelnuts and pecans – had improved A1C and blood sugar levels.
Another study conducted at Louisiana State University found that people who regularly eat tree nuts — including almonds, macadamias, pistachios, walnuts, and cashews — have lower risks for type 2 diabetes and heart disease.
Portion control is key
While nuts have lots of health benefits, the calories and fat contained in them can add up pretty quickly. Pay attention to portion size while you're enjoying nuts. The table below lists the calories and fat content in one serving size of unsalted nuts (60 mL, or ¼ cup).
| | | | |
| --- | --- | --- | --- |
| Type of nut | Calories | Grams of fat | Benefits |
| Almonds | 207 | 17 | ·       Higher fibre and vitamin E content than any other nut. |
| Cashews | 160 | 13 | ·       Very high in iron, zinc and magnesium. |
| Hazelnuts | 180 | 16 | ·       Rich in unsaturated fats, as well as magnesium, calcium and vitamins B and E. |
| Pecans | 188 | 20 | ·       Contain polyphenols, compounds that act as antioxidants. |
| Pistachios | 173 | 14 | ·       Very rich in vitamin B6 (which helps regulate blood sugar levels) and potassium. |
| Walnuts | 196 | 20 | ·       Contain high levels of antioxidants and omega-3 fatty acids, which fight inflammation. |