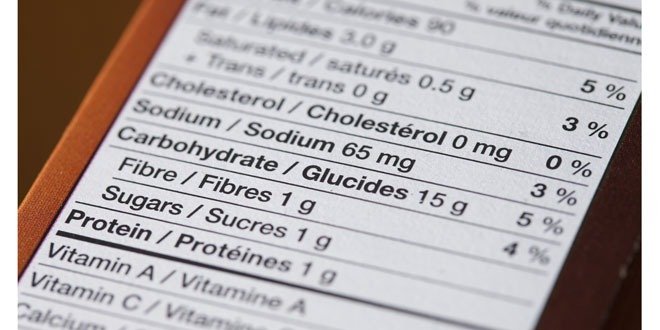 People with diabetes have a variety of food considerations to keep in mind. Learn how to read food labels and you'll get a head start in planning meals to meet our diabetes management targets.
A key thing to check on a label is the 'serving size'. Recent food labelling changes by Health Canada ensure that serving sizes will more realistically reflect that amount we typically eat. Be sure to adjust all this information to the amount you plan to serve. For example, if the serving size is 8 chicken nuggets and you plan to serve 4, you will halve all the numbers given.
The total carbs per serving is an important item and this includes a fibre value on the label. When you are looking at the total carbs that you must consider for a given portion, you can subtract the fibre, since this does not affect blood glucose levels. For instance, a cereal may have a total of 20g of carbohydrate which includes 5g of fibre.  The total carbohydrate that needs to be considered in this example is 20g – 5g = 15 g carbohydrate. "Sugar" is included in the total carb count and it is the carb amount that is more important than the sugar amount.
Other important nutrition facts on labels include calories, for weight management; saturated and trans fats, which raise the risk of heart disease and stroke; and sodium, for blood pressure management.