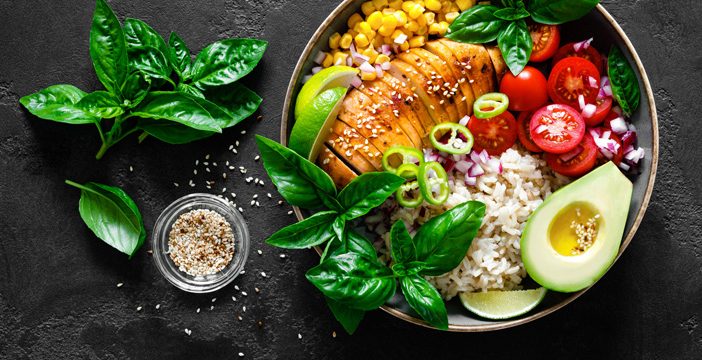 Being newly diagnosed with type 2 diabetes can bring on what may seem like an endless list of emotions, questions and new tasks; it can all seem so overwhelming. One thing to keep in mind right from the start is that the diagnosis does not imply personal failure. Type 2 diabetes develops through a combination of factors that are not entirely understood. Lifestyle issues (such as food and exercise) as well as genetics play a significant role in the development of type 2 diabetes, which involves resistance to the insulin made by your body and/or too little insulin production to handle the body's needs.
Newly diagnosed with diabetes – where do I start?
With so much information to take in at once – and all the misconceptions about diabetes and food that you'll probably hear – it can be hard to know what to do. Diabetes is serious. If you are referred to a dietitian or diabetes educator, don't wait to see them before you make changes to your diet. You can start to make adjustments as soon as you are diagnosed. Choose ones that are realistic, so you'll stick with them. Even small changes matter.
What should I eat?
Eating a well-balanced diet is an important part of managing type 2 diabetes. Food has a major impact on your blood sugar. In the short-term, the meals and snacks you eat affect your blood sugar levels at that moment. In the long term, your eating habits may affect your risk of developing complications from type 2 diabetes. Making healthy mealtime choices, especially carbohydrates, can improve your diabetes management and overall health. There's no one-size-fits-all eating pattern for type 2 diabetes, but there are a few basic principles you can follow.
According to Diabetes Canada, it may be helpful to follow the Mediterranean or DASH eating pattern. These eating patterns are rich in whole grains, legumes and other "healthy" carbohydrates. For some, following a low-carbohydrate diet is their preference. This style of eating focuses on foods that are high in protein and low in carbohydrates. Another suggestion is to choose more foods with a low glycemic index.
The best approach is the one that is designed to meet your needs and preferences, and that you will most likely stick to.
One way to get started is to try these breakfast, lunch and dinner ideas. Planning ahead when it comes to food could help you feel less overwhelmed and ensure that you enjoy your meals.
How much should I eat?
Knowing what to eat is part of the challenge. The other part is knowing how much to eat. Practice portion control For example, use the "½ plate rule"– fill half your plate with veggies and divide the other half between protein and starch foods. The amount of food you eat at one time, especially carbs, will directly affect your blood sugar. Practicing portion control can help keep your blood sugar levels within the target range. It can be useful to use blood glucose testing to see the impact of different foods and different amounts of foods on your blood sugar levels. To do this, test your blood sugar before eating and then 2 hours after eating a meal. Your goal is to be in your target range, which for most people is 4 to 6 mmol/L before meals and 5 to 10 mmol/L two hours after the start of a meal. Talk to your healthcare team about your specific targets.
What foods should I avoid?
Although there is no list of "foods to avoid," you should minimize your consumption of refined carbohydrates, such as sugary beverages, juices, foods made with white flour and foods with added sugar. These foods tend to be low in nutrients and high in calories. Eating too many of them may raise your blood sugar levels and contribute to weight gain.
Making small, gradual changes will go a long way to making life-long changes. For more personalized advice, ask your doctor for a referral to a dietitian or diabetes education centre in your area.
Learn more about healthy eating here.