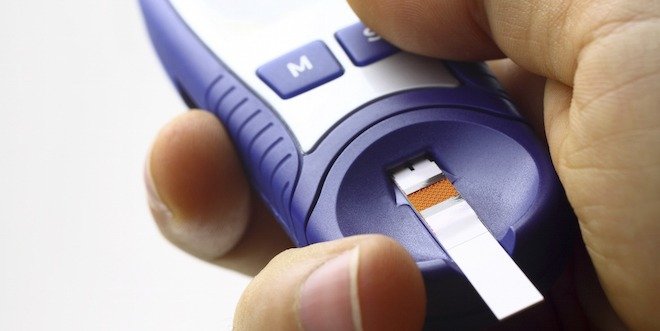 Blood glucose monitoring can help guide people with diabetes so that they can make changes in order to keep blood glucose levels within targets. This article will provide information on how to check blood glucose levels.
If your diabetes diagnosis is a recent one, you may welcome support in working out how to check levels properly. If you are caring for someone living with diabetes, offer to learn alongside – or even to check your own blood glucose levels so that you can understand the process. A member of your diabetes health care team can show you how to take a blood glucose sample and use it with your blood glucose meter.
5 steps for blood glucose monitoring
Here are the steps for blood glucose monitoring at home:
Start by washing your hands using warm water (this can increase the blood flow to your fingertip). If the healthcare team has approved a site other than the finger for checking, and your meter allows for this, also wash the alternative site.

Turn on the meter and place a test strip into the meter.

Make sure that you use only the test strips that are specifically for your meter. 
Following the directions from the manufacturer, use a lancet to prick the side of the finger (this is a less painful area to take a sample) to get a drop of blood. Massage the site gently to get the required amount of blood. (Note: There are spring-loaded lancing devices that make getting a blood sample less painful. You can also adjust the depth of the lancet prick on most lancing devices as well.)
Put the blood in contact with the test strip, insert the test strip into the meter and watch for the result which will be ready in a matter of seconds.
Read the blood glucose level on the meter's display screen. 
The diabetes healthcare team will recommend a blood glucose monitoring schedule to meet your needs. They will also discuss the different types of blood glucose meters that are available.
Whether you record your levels manually in a logbook or access a record of them from your blood glucose monitor (all meters keep a record of past blood glucose levels), this is an important step for your own self-management of diabetes. Keeping a record of day-to-day blood glucose levels will also help the diabetes healthcare team assess how well lifestyle and medication choices are working. It is one of the most important tools in diabetes management and can open up new options in areas like healthy eating, physical activity and medications.
You should get recommendations from a member of the diabetes healthcare team on what to do if levels start to fluctuate, especially during illness. Also, check our tips for monitoring blood glucose levels and read What are normal blood sugar levels?
If you are new to blood glucose monitoring, check out our video 'What is a blood glucose meter?'