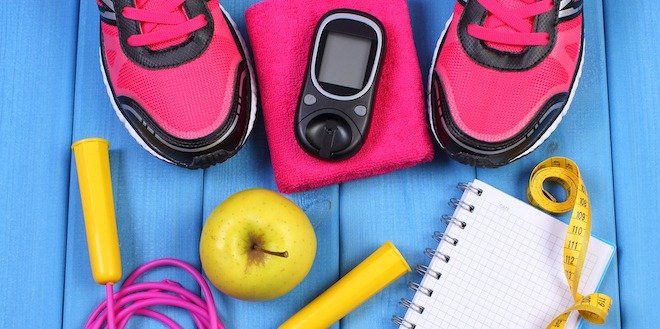 When you exercise, your heart beats a little faster and you breathe a little harder. As well, your muscles use more glucose. Over time, all of these factors can help lower your blood sugar levels. It also makes the insulin in your body work better.
Best exercises for blood sugar control
The best exercises for blood sugar control are aerobic and resistance exercises.
Aerobic exercises are defined as rhythmic, repeated and continuous movements of the same large muscle groups for a period of time. Examples include biking, walking, jogging, swimming, water aerobics, dancing and raking leaves.
Resistance exercises are defined as activities of brief duration involving the use of weights, weight machines or resistance bands. Examples include exercise with weight machines or with free weights.
While the exercises recommended above are all excellent choices, the best exercise for blood sugar control is the one that you like doing! When you find an activity that you enjoy, you're more likely to keep at it and make it a part of your regular daily or weekly routine.
Tips for safe exercise: blood sugar control
Since exercise lowers blood sugar levels in everyone, to varying degrees, it's important that you become familiar with how your own body responds to exercise.
Checking your blood sugar levels before, during and after exercise can help you understand how your body reacts to different activities. It can also help you see the benefits of activity on lowering blood sugar levels. Understanding these patterns can help you prevent your blood sugar from going too low during or after physical activity.
Remember to always have a form of fast-acting carbohydrate handy (for example, glucose tablets, Life Savers®, or a juice box) in case you need to treat a low.
Type 1 diabetes: exercise and blood sugar control
Managing your blood sugar levels with exercise can be a difficult balancing act for people with type 1 diabetes.
Blood sugar responses to exercise can vary greatly from person to person. Even the same person can have a different blood sugar response to the same type of exercise from day to day.
The most important thing for people with type 1 diabetes to do is to monitor their blood sugar levels closely before, during and after exercise. This way, you can monitor your blood sugar at "baseline" (before you begin exercising) and then track it to see how low it goes during various types of exercise.
If you exercise regularly – and do the same exercises routinely – you will soon become familiar with your own blood sugar patterns and can plan accordingly. This might mean altering your basal and mealtime insulin regimens, or eating a food that contains carbohydrates during and after exercise, and monitoring your blood sugar frequently to ensure that you're in range.
Type 2 diabetes: exercise and blood sugar control
For most people with type 2 diabetes, exercise is a safe and highly recommended way to lose weight, manage your blood sugars, reduce the risk of complications, or prevent them altogether.
In general, blood sugar drops after exercise and is lower for the next 24 to 48 hours. When you exercise, your muscles become more sensitive to insulin and absorb more glucose from the blood. However, like many aspects of type 2 diabetes, the response can be different from person to person. That's why it's important to test your blood sugar before, during and after exercise to see how your body reacts.