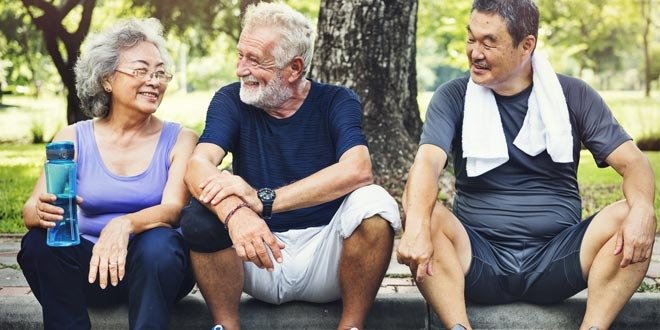 If you have type 1 diabetes, you know how challenging it can be to manage blood sugar levels and exercise! Blood sugar response to exercise varies greatly between people. Even the same individual can have a different response to the same type of exercise. There is surprisingly little research in this area and certainly not enough to establish a firm set of guidelines. However, a team of experts recently used the existing literature and their experience to form a consensus statement regarding blood sugar management for people with type 1 diabetes who exercise regularly. We'll review what they had to say about blood sugar targets before exercise, and the effects of recent low blood sugar on plans for exercise, in this article.
Blood sugar levels before exercise
There is no blood sugar range that guarantees safety and performance. The appropriate starting level depends on safety, insulin concentrations before exercise and individual preferences based on experience. The table below shows the guidelines for pre-exercise blood sugar levels.
Blood glucose level
Action
Below 5 mmol/L

Eat 10 to 20 grams of glucose before starting exercise.
Delay exercise until blood sugar is higher than 5 mmol/L.
Monitor closely for hypoglycemia.

5.0 to 6.9mmol/L

Eat 10 grams of glucose before starting aerobic exercise.
Safe to start anaerobic exercise or high-intensity interval training sessions. Blood sugars tend to fall less or remain stable, and might even rise slightly with this type of exercise.

7.0 to 10.0 mmol/L

Reasonable starting range for most people doing aerobic exercise lasting up to an hour.
This range balances blood sugar levels for peak exercise performance with the risk of low blood sugar.

10.0 to 15.0 mmol/L

For some situations where extra protection against hypoglycemia is needed, such as history of frequent low blood sugar levels, long duration of exercise, unknown exercise response or higher-risk activities, such as open water swimming.
Anaerobic exercise can be started, but blood sugars could rise.

Higher than 15 mmol/L:

If blood sugars are high, and you don't know why (not because of a big meal without enough insulin), check for blood ketones. It is important to discuss ketone monitoring with your diabetes team. Having ketones can be dangerous. Learn about when to check for ketones and develop strategies for what to do when blood or urine ketones are elevated.
Recent hypoglycemia
It is difficult to imagine that the low blood sugar you had yesterday can affect your risk of low blood sugar when you exercise today, but it does. Increased vigilance around monitoring blood sugar levels is especially important if hypoglycemia has occurred within 24 hours prior to exercise. Exercise should be avoided if you have had a blood sugar level of 2.8 mmol/L or lower, or had a low blood sugar requiring assistance from another person within the previous 24 hours. If you have had a recent blood sugar of 2.9 to 3.9 mmol/L, and were able to self-treat, you still need to consider the increased risk of another low blood sugar when planning to exercise.
Even if your blood sugar levels go high after an episode of hypoglycemia, there is still an increased risk of another low later on. Certain types of activities are considered potentially unsafe, and should be avoided if you have had a recent low blood sugar. These include alpine skiing, rock climbing, swimming or trekking alone).
Your blood sugar level at the start of exercise sets the stage for your performance. A low blood sugar level can ruin your session and even prevent you from getting started. A high blood sugar level will likely increase perceived exercise effort and possibly lead to dangerous ketone levels. Although it remains unclear, the optimal blood sugar level for performance might be 6.0 to 8.0 mmol/L. Frequent glucose monitoring, adjustments to both basal and meal insulin dosing, and consumption of carbohydrates during and after exercise is essential for safe and successful exercise.
A registered dietitian with diabetes and sports knowledge is the most qualified healthcare professional to help active people with type 1 diabetes. Even with more research, exercise with type 1 diabetes is an extremely challenging area to study.
Please share your experience with your diabetes team. Your knowledge helps the experts develop guidelines, especially when research in this area is lacking.