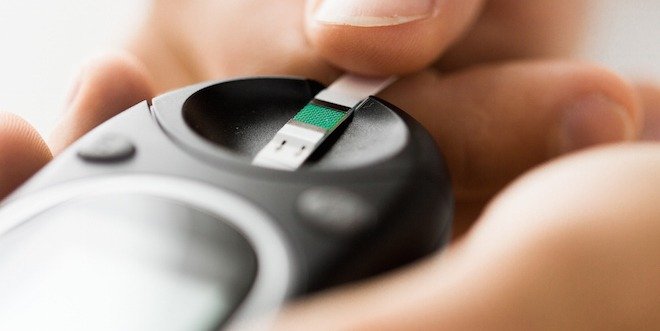 In a previous blog entry, I addressed the importance of using home blood glucose meters and monitoring strategically. Combining education about diabetes with blood glucose results can lead to changes in behaviour and help improve diabetes management. To that end, one question I am often asked is, "Which is the best meter?"
This is similar to asking, "Which is the best car?" It depends very much on the user and their specific needs.
In some ways, blood glucose meters are very similar: they all require a drop of blood and some sort of strip to get a reading. In other ways, they are very different, with respect to size, complexity, display of results, memory features, pattern management features, calculation of insulin doses, need to charge and computer download capabilities.
If you are getting a meter at a drugstore, I suggest that you make an appointment with your pharmacist or pharmacy technician so that he/she can take the time to show you the various meters and also help you with the meter set-up.
Here are a few questions you might want to ask:
Getting a drop of blood … is there an easier way?
Most meters come with a lancing device that takes a lancet to help get a drop of blood. Many people don't realize that the device usually has various settings, so that it pierces the skin to different depths. So, whether the user is a young child (shallow depth) or an older man who works with his hands (deeper depth), the depth can be altered to suit the person.
If you use a fresh lancet every time you test, it will hurt less, as there is less pain when the lancet is at its sharpest. You should have a sharps container to dispose of used lancets; however, there is a device that has multiple lancets in one and retracts, so there are no sharps to discard.
If you find that getting a drop of blood from your finger tip hurts, there are alternate site testing devices that use a drop of blood from the back of the arm or the palm of the hand at the base of the thumb, which generally hurt much less. As well, some meters require smaller amounts of blood.
Are the date and time correct?
In Canada, most meters come from the factory preset to Eastern Standard Time. It is important to change the time to the time zone where you live; when the user or healthcare professional checks the meter, the time needs to be set so that it correlates to when the person using it eats and takes medication. As well, there are a few meters that can have "no time" and then they won't download the data to a computer, and the numbers cannot be reviewed for patterns to help with diabetes management. One meter that is currently available connects directly to an iPhone, so the time is always correct.
Does the user have trouble handling the strips?
Some people have shaky hands or arthritis, and might find it difficult to get the test strips out of the container and into the meter. Some meters have a "disc" that goes in the meter so that users don't have to handle individual strips. Other meters have a "drum" that fits in the meter and pushes the strips out one at a time; some people find this easier if they have trouble fitting the strip in the meter. There is also a meter that has a "tape" instead of strips, which can do many tests before needing to be replaced; thus, there are no strips to discard each time.
Is the meter easy to handle?
Meters come in various sizes, ranging from very small to much larger ones that have a lancing device attached. A meter should feel comfortable to handle. Remember, though, a smaller meter may have a smaller screen and might be harder to read.
How easy is it to read the screen?
Some meters have smaller screens and some have larger ones. Some are "back lit" so they are easy to read if you're checking your blood glucose level in the middle of the night.
Does the meter help you see blood sugar patterns?
Some meters have the ability to flag low and high blood glucose levels to help spot trends or allow the user to flag before or after meals. Most will upload to a computer and have very detailed printouts of blood sugar levels that can show average sugars for a certain time of day or trends over time. It is helpful to ask your pharmacist how each meter connects to a computer.
Can this meter remind me to test?
Some meters have alarms that can be set at specific times of day to remind a person to test.
Can this meter help me keep track of my insulin doses and help calculate my insulin dose?
One currently available meter can help people on multi-dose insulin calculate their dose. To do this, a healthcare professional must enter certain ratios into the meter, such as carbohydrate ratio (number of grams of carbohydrate to 1 unit of insulin) and insulin sensitivity factor (how much blood sugar drops per 1 unit of insulin). In addition to this meter, there are others that allow the dose of insulin to be entered, as well as comments about physical activity, and these values are then displayed on a spread sheet to see trends. One of these connects directly to an iPhone, and then the data can be emailed to a healthcare professional.
What if I am visually impaired?
A few meters have been designed specifically for the blind or visually impaired. One of them can "beep" out the blood sugar result, while another can "talk" for those who can't see the screen.