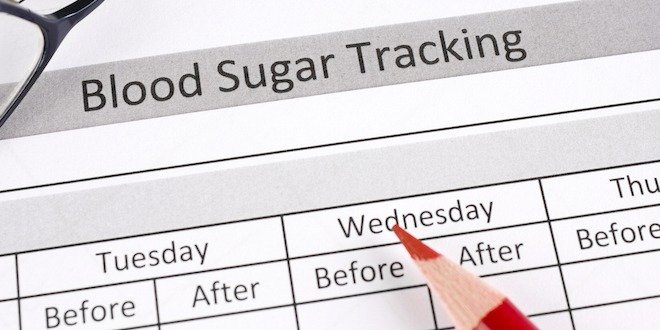 Self-monitoring of blood glucose (SMBG) has been around for 40 years. In fact, I think sometimes it may be taken for granted. I certainly recall the days prior to SMBG, when blood glucose levels were a guess, or people used urine sticks that told them what their blood glucose levels had been a few hours before!
There is no doubt about the benefits of SMBG for people with type 1 diabetes or those on multi-dose insulin. In fact, for these groups of people, there is an ever-increasing move to use continual blood glucose monitoring to be even more proactive about managing blood glucose levels. The ability to see blood glucose levels in real time – with a readout every 5 minutes – as well as integration with insulin pumps that have alarms to warn of hypoglycemia and can even shut off the delivery of insulin, has been life-altering for some people with type 1 diabetes.
Recently, however, there has been controversy regarding the benefits of SMBG  for people with type 2 diabetes, especially those who are not on insulin. Many provincial governments have made a move to limit test strip coverage. This is due, in large part, to the cost of test strips. For example, British Columbia was spending as much on test strips as it does on all the medications used to treat diabetes.
While opinions vary, there are many things that we all agree upon regarding SMBG for people with type 2 diabetes:
1. The benefit of SMBG is directly linked to how well-informed the individual is.
Consider asking the following questions: "What will this test tell me?" "Why am I doing this test?" "How will I change my behaviour because of this test?" In other words, what is the question I want answered by this test? Blood glucose testing is really only helpful when it is combined with education. Testing for the sake of testing, and simply recording the result with no interpretation, is likely of little value.

2. Certain groups of people with type 2 diabetes need to test more often. 
People on insulin need to test at least as often as the number of injections they have per day. So, if you administer 4 injections a day of insulin, then it is best to test at least 4 times a day. If you're only taking night-time insulin, then it is important to test at least once a day.
People who take medication that may cause low blood glucose levels.
Women who are contemplating pregnancy or who are pregnant – even if their diabetes is managed by diet and exercise – may need to test as often as 4 times a day.
If medication changes occur that cause blood glucose levels to rise (prednisone, for example) or fall (certain antibiotics, for example).
If new health issues arise that may cause changes in blood glucose levels, including: cancer or cancer treatments; change in kidney function; or the presence of any condition that causes an increase or decrease in weight.
People with newly diagnosed diabetes may need to test more often, as they need to learn how exercise, diet and any new medications affect their blood glucose levels.
3. Test if hypoglycemia is suspected.
People who are on insulin or pills (glyburide, gliclazide, repaglinide) need to be more aware of the risk of and treatment for low blood glucose levels. Some people can distinguish quite early on that they are having a low; however, people with hypoglycemia unawareness cannot, so testing needs to be more frequent. Causes of hypoglycemia unawareness include older age, long-standing diabetes, early dementia, or the use of other medications (such as pain medication or sleeping pills); all of these factors may change how people detect low blood glucose levels.

4. People who are not at their A1C target may need to test more often.
If the last A1C value is above target, then testing more often is a good idea, to see when (what time of day) blood glucose levels are higher; seeing a pattern will help your healthcare team know how to proceed. Testing in an "intensive but intermittent" manner is also of good value: this means testing before and after all meals and at bedtime, but only for 2 days in a row every 7 days. This may yield more information than random testing, as it will help show a pattern, and is less likely to lead to "testing fatigue."

5. People who are at their A1C target and are not experiencing lows can test less often.
If the last A1C value is at target, your health is stable and you are not experiencing any lows, you may not need to test every day or even regularly. Rather, you can move to "surveillance monitoring" to check in occasionally (or, as described above, use "the intensive but intermittent" testing method once every few weeks) to see if blood glucose levels are still at target, and to see the effect of certain meals and exercise on blood glucose.
A final word about language regarding blood glucose monitoring: it is also sometimes called blood glucose checking or testing. I use all three terms interchangeably, however, some people with diabetes do not appreciate the word "testing," as it feels judgemental. They often have an emotional response to the results – as if it really was a test – especially if they feel it is a test they have just failed. So, if you are supporting a person with diabetes, be sensitive about asking and responding to blood glucose monitoring.