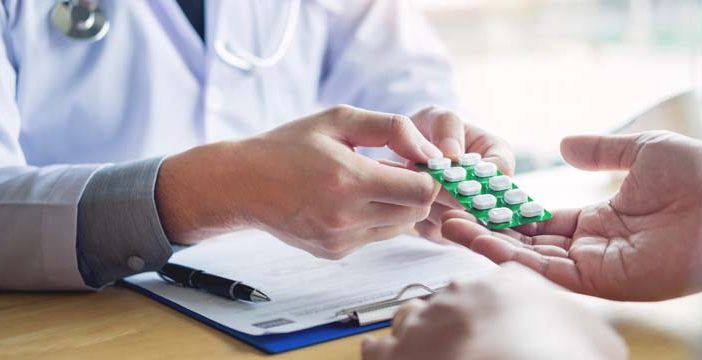 Managing diabetes is a daily challenge that involves a careful balance of diet, exercise and medication. For many individuals living with diabetes, medications play a crucial role in controlling your blood sugar. However, it's essential to be aware that some medications that are taken for other conditions can have an unexpected side effect of increasing blood sugar levels.
It is important to ensure your healthcare team knows that you have diabetes before they prescribe a new medication. In addition, a full medication review with your pharmacist can help highlight any potential risks and how to manage them, if applicable. It is necessary to monitor your blood sugar levels regularly and work closely with your healthcare team to manage your blood sugar levels effectively.
Some common medication classes that can affect blood sugar levels include:
Corticosteroids: Drugs such as prednisone, dexamethasone and cortisone are often used to treat various inflammatory conditions, autoimmune disorders and allergies. Unfortunately, they can cause significant increases in blood sugar levels. Most of the time, your blood sugar returns to normal after you stop taking a corticosteroid. However, it is important to test more frequently during and for a couple of days after your treatment course is completed.
Antipsychotics: Certain antipsychotic medications used to treat conditions such as schizophrenia and bipolar disorder may also raise blood sugar levels. These medications can cause weight gain and impair the body's ability to use insulin effectively. If you are taking antipsychotic medications, it is crucial to work with your healthcare team to monitor your blood sugar and adjust your diabetes management plan as needed.
Blood pressure medications: Diuretics are used to treat high blood pressure and heart conditions, but thiazide diuretics such as hydrochlorothiazide can sometimes lead to elevated blood sugar levels.
Beta blockers: Certain beta blockers, such as propranolol and metoprolol, can affect glucose metabolism and may result in high blood sugar levels in people with diabetes. This class of medication can also mask the symptoms of low blood sugar (hypoglycemia) and impair the body's response to it. This can make it harder for individuals with diabetes to recognize and manager low blood sugar. If you are taking a beta blocker, keep a close eye on your blood sugar levels and be aware of the potential risks of hypoglycemia.
Oral contraceptives: Some birth control pills can lead to changes in glucose metabolism, potentially causing elevated blood sugar levels. Women should perform blood glucose testing to see if there are any changes in blood sugar levels after starting oral contraception, in case an adjustment to their diabetes medication might be needed.
Antiviral medications: Certain antiviral drugs, such as protease inhibitors used to treat HIV, have been associated with elevated blood sugar levels.
Cough and cold products: Pseudoephedrine, a common ingredient found in over-the-counter cold medications, can temporarily increase blood sugar levels. Also, if one of these products is required it is best to use a sugar-free version, if available.
Melatonin: Most commonly used as a sleep aid, its use can impair glucose tolerance thereby potentially increasing blood sugar levels.
Does this mean I should not take these medications?
Absolutely not! It is important to take your medication as directed, as the impact of these medications on blood sugar levels can vary from person to person. If you are taking any of these medications and are concerned about their effect on your blood sugar, it is crucial to discuss your concerns with your healthcare team. They can help provide recommendations for monitoring your blood sugar, or adjust your treatment plan if necessary.