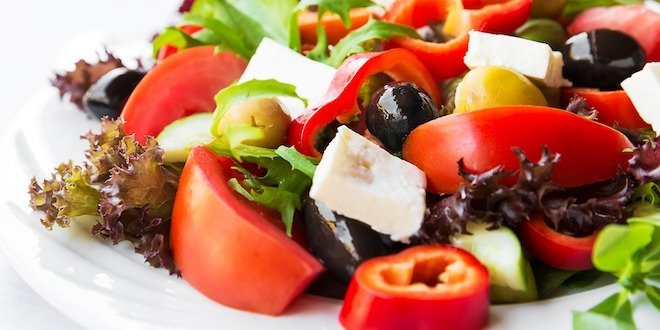 The benefits of maintaining a healthy weight are well known for people living with diabetes. Staying within weight management targets has numerous benefits including making it easier to control blood glucose, helping to avoid complications such as heart disease and kidney and nerve damage, and increasing energy and overall well-being. Below you will find some well-known diets, along with their pros and cons.
The Mediterranean Diet:
This well regarded diet plan puts an emphasis on fruits, vegetables and whole grains, together with healthy fats like olive oil. Unhealthy fats and fatty proteins are limited.
Research studies report that in addition to weight reduction, the Mediterranean diet can bring significant overall health benefits. Some studies have reported additional benefits of reduced heart disease and other chronic diseases.
The Dash Diet:
Dietary Approaches to Stop Hypertension – more commonly known as the DASH Diet – is promoted by the U.S. National Institutes of Health. Originally developed to control blood pressure, this highly regarded diet has been found to be a successful tool for weight maintenance.
The Dash Diet puts a similar emphasis on the foods recommended for a healthy diabetes diet. It is rich in whole grains, fruits, vegetables, fish, poultry, beans, seeds and nuts, and other foods low in saturated fats and cholesterol. The diet is low in sodium, sugars and red meats and is reported to be an excellent choice for many individuals living with diabetes.
Low-carb diets:
Several well-known diets such as the ketogenic diet are based on severe restriction of carbohydrates, which can result in rapid weight loss. The down-side is that many of these diets lean to high-fat choices. Some plans also cause ketosis in the induction stage.
Learn more about very low carb diets and diabetes.
The Paleo Diet:
The paleo diet, or the "caveman diet" is a dietary plan based on foods which are similar to those that might have been eaten during the Paleolithic era (between 2.5 million to 10,000 years ago). This diet consists of foods that could be obtained but hunting or gathering – such as lean meats, fish, fruits, vegetables, eggs, nuts and seeds. Foods such as grains, legumes, dairy products, refined, sugar, potatoes, and processed foods/drinks are avoided in the paleo diet.
While some randomized controlled trials found that the paleo diet led to improvements in fasting blood sugar, cholesterol, blood pressure, and waist circumference compared to other diets, there is still not enough evidence to make any strong claims about the paleo diet's health benefits.
The Portfolio Diet:
This dietary eating plan is regarded as a modified vegetarian diet, which emphasizes foods that have been shown to lower LDL ("bad") cholesterol. These foods include soy protein, nuts, plant sterols and soluble fibre. Studies show that individuals on the portfolio diet were able to decrease LDL cholesterol by 20-30%, whether or not they were taking a cholesterol-lowering medication. If you have been told by your doctor that you have high cholesterol, this might be the diet for you!
Glycemic Index Diets:
Lower glycemic index (GI) foods can be useful in helping to maintain blood sugar targets. However, it is important to note that low GI foods are not always healthier, since many high-fat foods fall into this category.
It can also be complicated for individuals to follow a low GI diet plan on their own. Many food labels don't include GI ratings, and GI diets tend not to take cooking methods into consideration.
Dieting – important takeaways:
Although rigid, well-known diet plans can bring about initial weight loss, meal planning for weight maintenance is ultimately much easier when it becomes a way of 'eating for life', rather than a temporary diet to meet a short-term goal. One of the most successful ways to lose weight is by keeping a food diary (or food journal). See our dietitian's blog on keeping a food journal to learn about the benefits and to find practical tips about food diaries.
The dietitian on your diabetes healthcare team can develop an ongoing healthy eating plan that is designed to meet individual lifestyle and health needs. It is also important to consult with the dietitian before following any of the well-known diet plans discussed in this article.
You and the person you support may find it useful to review one of the diabetes menu plans found on this site. You can find a general one, a quick and easy one, a prediabetes menu plan, high fibre plan and several others. Whether you are cooking for just yourself, one to two people, or a larger group, planning meals is a good place to start improving your food choices.