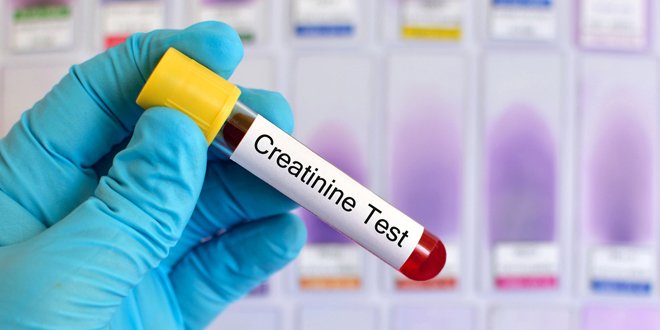 Kidney disease is a common complication of diabetes. Read about diabetes and kidney disease in this article, including symptoms, tests that diagnose it and the five stages of kidney disease.
Are there any signs and symptoms of kidney disease?
The short answer is that by the time you have noticeable symptoms of kidney disease, you are at a very late stage. Even at a late stage, you will have arrived at that point so slowly that you may not recognize any symptoms. The best way to know if you have kidney disease is to have regular blood and urine tests. If you have type 2 diabetes, this starts on day one of your diagnosis!
Signs and symptoms of late kidney disease include:
Extreme tiredness
Swelling in the feet and legs
Changes in urination
Loss of appetite or unexpected weight loss
Nausea and vomiting
Aching bones or muscle cramps
Severe itching
How long does it take kidney disease to develop?
Like type 2 diabetes, kidney disease can develop very slowly over a long period of time. And because many people don't experience symptoms of kidney disease in its early stages, it is often not diagnosed until kidney function is significantly impaired.
How is kidney disease diagnosed?
Two main tests are done to determine if you have kidney disease: blood tests and urine tests.
Blood test
Your healthcare team may order a blood test to see if you have kidney disease. The most common one is the serum creatinine test, which measures the level of creatinine in your blood. Creatinine is a waste product that forms when a substance called creatine, which is found in the muscles, breaks down.
Testing for creatinine is only the first step, though. Next, your creatinine result is used in a math formula with your age, race, sex and body mass to find out your how well your kidneys filter blood and waste products. This is called an estimated glomerular filtration rate, or eGFR for short. ("Glomerular" refers to the cluster of nerve endings and small blood vessels around the kidney.) An eGFR is reported in millilitres per minute, which is written as mL/min/1.73m2; the "1.73m2" indicates a result expressed relative to the body's surface area.
Urine test / Albumin-to-creatinine ratio test
Another test to determine kidney function is to check your urine for albumin. Albumin is a protein found in your blood. A healthy kidney doesn't let albumin pass into the urine, but a damaged kidney lets some albumin pass into the urine. When albumin is found in urine, this is called albuminuria.
The urine albumin-to-creatinine ratio (uACR, for short) test measures and compares the amount of albumin with the amount of creatinine in your urine sample. Healthcare professionals use your uACR to estimate how much albumin would pass into your urine over 24 hours.
This is a very early measure of kidney damage. As the protein becomes greater, larger and larger amounts of protein enter the urine and will be measured directly on its own without a ratio. This is a later sign of kidney damage.
Other tests for kidney disease
In some situations, other tests might be done to detect kidney disease. These include ultrasound, MRI or biopsy.
Ultrasound or MRI
In some cases, an ultrasound is performed to assess the structure of the kidneys. An ultrasound is a medical test that uses high-frequency sound waves to capture live images from the inside the body. An MRI (short for magnetic resonance imaging) can also be done to determine how healthy the kidneys are, and how well they're functioning. Magnetic resonance imaging is used to form pictures of the anatomy and physical processes of the body.
Biopsy
Your healthcare team may recommend a kidney biopsy. A biopsy involves removing a sample of tissue from the body and examining it closely. It is often done with local anesthesia using a long, thin needle that's inserted through the skin and into the kidney. The biopsy sample is sent to a lab for testing to help determine what's causing the kidney problem.
If someone with diabetes has kidney disease and the cause seems puzzling – i.e. they have few risk factors, and good blood sugar and blood pressure control – then they should be screened for other causes, such as inherited diseases that are unrelated to diabetes. An ultrasound, MRI or biopsy can therefore be very useful in these cases.
What are the stages of kidney disease?
There are five stages of kidney disease. The stages and eGFR levels for each are explained in the table below.
Stage
eGFR (mL/min/1.73m2)
1
Kidney damage with normal kidney function
90 or higher
2
Kidney damage with mild loss of kidney function
60 to 89
3a
Mild to moderate loss of kidney function
45 to 59
3b
Moderate to severe loss of kidney function
30 to 44
4
Severe loss of kidney function
15 to 29
5
End stage kidney disease (kidney failure)
Lower than 15