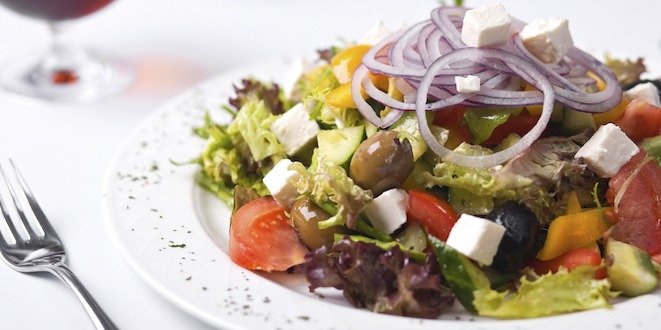 You've probably heard about the Mediterranean diet and its benefits, especially for people with diabetes. But what exactly is the Mediterranean diet, and how can you incorporate it into your daily nutritional plan?
The typical Western diet is high in animal fats and preservatives, but low in fruit and vegetables. Scientific research has shown that this food combination is partially responsible for triggering many chronic diseases. Conversely, the Mediterranean diet is low in animal fats and high in fruit and vegetables. The Mediterranean diet has been shown to reduce the risk of developing chronic conditions such as heart disease, type 2 diabetes, high blood pressure, obesity and even Alzheimer's disease.
The three main pillars of the Mediterranean diet are the following:
High consumption of vegetables
High consumption of olive oil
Moderate consumption of protein
The components of a Mediterranean diet are as follows:
Higher quantities of vegetables, fruits and legumes (beans)
Higher quantities of whole-grain cereals (for example, wheat, oats, millet and brown rice)
Moderate quantities of fish, white meats, nuts and low-fat dairy products
Limited quantities of red meat, eggs and sweets
Wine can be consumed with meals (for men, no more than three small glasses per day; for women, no more than two small glasses per day)
Use of monounsaturated fats (for example, olive oil or grape seed oil) instead of saturated animal fats (for example, butter or lard)
Very small amounts of added salt; instead, herbs and spices should be used for flavouring
Why was the Mediterranean diet investigated?
In 1980, Professor Ancel Keys published the results of his investigation into cardiovascular death rates in different countries. He found that the death rates due to heart disease were low in Greece, Italy and Spain, but much higher in the United States. This led Dr. Keys to investigate the lifestyle of the long-lived Mediterranean people. After such factors as smoking, exercise, education and stress were taken into account, he found that diet had played an essential part in keeping these communities healthy. The "Mediterranean diet" was born!
Benefits of the Mediterranean diet for diabetes prevention
Today, it is well-known that a Mediterranean diet is very effective for the prevention of diabetes. In fact, Dr. Demosthenes Panagiotakos, a professor at Harokopio University, Athens, conducted an analysis of studies regarding the Mediterranean diet and its relationship to cardiovascular disease and diabetes prevention. He found that people who followed the Mediterranean diet had a 21% reduced risk of developing diabetes.
Benefits of the Mediterranean diet for people with diabetes
Another study published in the journal Diabetes Care found that people with newly diagnosed diabetes who consumed a low-carbohydrate Mediterranean-style diet had lower A1C levels, as well as a delayed need for diabetes medications.
More recently, a study done at Brigham and Women's Hospital and Harvard Medical School showed that women who most closely followed the diet, reduced their rate of heart disease by 25 per cent.
Switching to a Mediterranean diet offers you not only tremendous health benefits, it also serves up a wide variety of delicious and nutritious food choices.