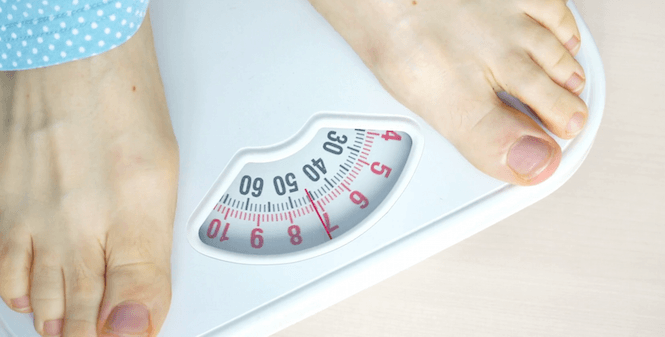 How do I know if I am at a healthy weight?
When you have diabetes, you might wonder, "How do I know if I am at a healthy weight?" A healthy weight is determined by a number of factors, including your waist size and your body mass index (BMI).
Waist size
Waist size (or circumference) is the distance around the waist, at the level of your belly button. This measurement is used to check for the amount of fat around your stomach. Extra fat around this area – more than 88 centimetres (35 inches) for women and more than 102 centimetres (40 inches) for men – increases your risk of heart disease and diabetes complications.
Body mass index
BMI is a measure of your body fat, based on your weight in relation to your height. It is recorded as kg/m2. You can use this handy calculator to measure your BMI. The table below depicts body weight classification in relation to BMI.
| | |
| --- | --- |
| BMI | Classification |
| Less than 18.5 kg/m2 | Underweight |
| 18.5 to 24.9 kg/m2 | Healthy weight |
| 25.0 to 29.9 kg/m2 | Overweight |
| 30.0 kg/m2 or higher | Obese |
If your BMI is in the "overweight" or "obese" categories, you have an increased risk of diabetes complications. However, certain lifestyle behaviours– including eating healthy foods, getting regular physical activity and taking your diabetes medications as prescribed by your healthcare team – can help with blood sugar control and reduce your risk of the complications of diabetes.
Are there any problems using the BMI?
Although BMI is a useful measure for most men and women, it does have some limitations:
It may overestimate body fat in athletes and people who have a muscular build.
It may underestimate body fat in older people, or people who have lost muscle due to illness.
In some ethnic populations (for example, Asians, Hispanics and blacks), people whose BMI are in the normal range still have a higher risk of developing type 2 diabetes. In one large study, researchers found that at the same BMI, Asians had more than double the risk of developing type 2 diabetes than whites; Hispanics and blacks also had higher risks of diabetes than whites.
Does my body shape matter?
Human body shapes are often classified into two types: "apples" and pears." People who have apple-shaped bodies tend to have larger waists and carry their weight around their stomach and abdomen. People who are pear-shaped tend to have a narrower waist and carry more of their weight around the hips and thighs. Researchers believe that people who are apple-shaped have a higher risk of metabolic syndrome, diabetes and heart disease.
If you are concerned about your weight, speak with your diabetes healthcare team. They can help you develop a healthy eating and exercise plan to help you shed excess pounds.