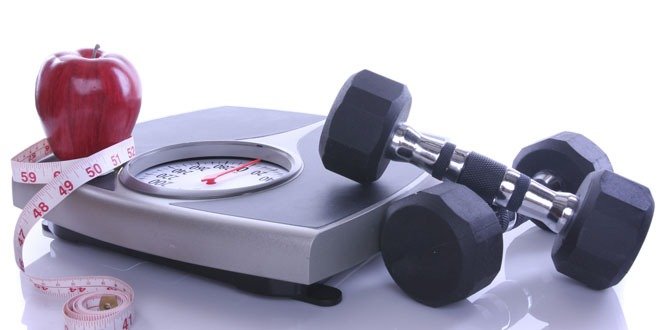 People with diabetes often worry about going on insulin, for lots of reasons: Is my diabetes getting worse? Am I not controlling my diabetes well enough? By far, though, the biggest worry is that you will have weight gain when you start insulin. So, let's review how insulin affects your weight and your diabetes management.
Does insulin cause weight gain?
Many people find that they do put on a few pounds when they first start taking insulin. (The same is true if they take oral medications that stimulate the pancreas to produce extra insulin.) The reason for this is simple: when your blood sugar is too high, many of the calories you eat are flushed out of your system in your urine. However, insulin therapy turns those calories into energy for your body's cells, and all those lost calories are now being absorbed … which leads to weight gain.
As well, when your blood glucose levels are high, your body can become dehydrated, as it works to clear itself of all that excess glucose — which makes you think you've lost weight but, in fact, you've only lost water. Then, when you start taking insulin and get your blood glucose under better control, you start over-retaining fluids initially to make up for your dehydration, which makes you think you've rapidly gained a lot of weight. You may associate it with taking insulin, but really what is happening is taking your insulin properly is just enabling your body to better use food and maintain a proper water balance.
Is there anything that can be done to avoid the weight gain?
There are two important steps ways you can take to prevent or reduce the amount of weight you gain, though.
The first step is to follow a meal plan that has only the necessary amount of calories that your body needs to function. Eating and drinking fewer calories helps you prevent weight gain. Stock the refrigerator and pantry with fruits, vegetables and whole grains. Plan for every meal to have the right mix of starches, fruits and vegetables, proteins and fats. Trim your portion sizes, skip second helpings and drink water instead of high-calorie drinks. For more information about meal planning, click here.
The second step is to undertake physical activity at least a few days per week. The Canadian Diabetes Association recommends that people with diabetes should complete at least 150 minutes of moderate- to vigorous-intensity aerobic exercise each week, (for example, 30 minutes, 5 days a week). For more information about physical activity, click here.
By combining these steps with your insulin therapy, you should begin to lose any weight that you gained. Below are some tips regarding insulin and weight control:
Don't skip meals. Don't try to cut calories by skipping meals. When you skip a meal, your body is less efficient at using energy, and you're more likely to make poor diet choices at the next mealtime, because you're extra hungry. Skipping meals can also cause your blood sugar levels to go low if you don't adjust your insulin dose.
Ask your healthcare team about other diabetes medications. Some diabetes medications that help regulate blood glucose levels – including metformin, exenatide (Byetta) and liraglutide (Victoza) – may promote weight loss and enable you to reduce your insulin dosage. Ask your healthcare team if any of these medications might be appropriate as part of your diabetes treatment plan.
Take your insulin only as directed. Don't skip or reduce your insulin dosages to ward off weight gain. Although you might shed pounds if you take less insulin than prescribed, the risks are serious. Without enough insulin, your blood sugar level will rise – and so will your risk of diabetes complications.