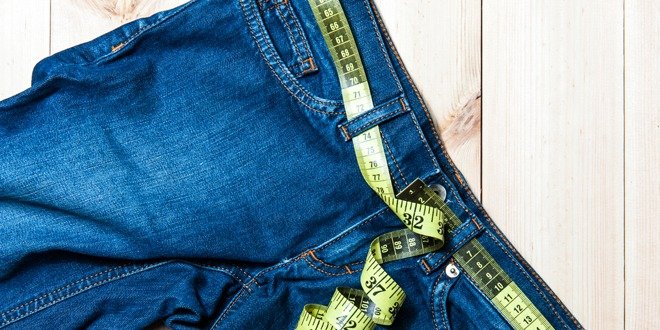 Getting to the middle of potential health risks can literally start around your middle. Research shows that waist size plays a key factor in your health, especially as it relates to type 2 diabetes and other health issues.
The fat deposited around your waist (also called visceral fat) builds up in the spaces between internal organs like your stomach and intestines. The reason it can increase diabetes risk more significantly than fat in other parts of the body, such as the hips or thighs, is because it impacts organs that are key to regulating blood sugars in your body.
Basically, visceral fat produces toxins that affect the way your body works. For example, it can increase chemicals called cytokines, which cause inflammation and make your body less sensitive to insulin. It also interferes with the hormones that regulate weight, appetite, mood and how your brain functions.
What's too big?
According to Diabetes Canada, a waist size of 102 centimetres or more for a man, and 88 centimetres or more for a woman is linked to type 2 diabetes, as well as high blood pressure and heart disease.
Certain ethnicities can also affect the size of waist circumference that can put you at higher risk for health issues, so be sure to check with your doctor or other healthcare provider if you have any concerns.
How do you measure your waist?
If you're wondering whether your midsection is putting you at risk, here are some tips on how to accurately check your waist circumference:
remove any clothing from the waist up
stand up with your back straight and your feet shoulder-width apart
use your thumb and index finger to find the top of your hip bone located at the side of the your waist
align the bottom of a measuring tape with the top of the hip bone and wrap it all around your waist, making sure the tape isn't twisted.
note the measure of the waist to the nearest 0.5 cm.
How do you trim your waist to size?
If you are carrying too much fat around your middle, a healthy diet and exercise can significantly help. So can reducing your alcohol intake and stress levels.
Adjust your diet if needed to ensure it contains plenty of vegetables and unprocessed foods. Be sure to keep moving, especially if your job requires you to sit much of the day.  Find more information on healthy eating and how to start an exercise program.
Lack of sleep and stress can also lead to weight gain around your waist so be sure to engage in activities that reduce stress and promote good sleep habits. Here are some tips for coping with stress that might help.
Remember that stomach fat can spell trouble and shouldn't be ignored. If your waist size is putting you at risk, the time to take action is now.