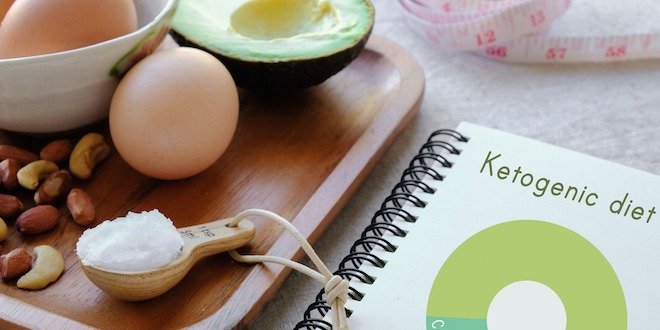 Carbohydrate-containing foods such as bread, cereal and fruit are the body's main source of energy. When you eat these foods they turn into glucose (sugar) and the body uses that glucose as fuel. Managing the amount of carbohydrate you eat is often recommended for people with diabetes in order to avoid blood sugar spikes. Controlling or reducing carbohydrate portions can help keep blood sugar levels in the target range; for many people with type 2 diabetes weight loss (even a small amount) is also helpful. There isn't one ideal diet for everyone with diabetes. Each person can follow a completely different meal plan and still be able to achieve their blood sugar goals.
What is a ketogenic diet?
A ketogenic diet can be one way for some people with diabetes to control their blood sugars. A ketogenic diet consists of a very low level of carbohydrate: as low as 30 grams per day or less. To put it in perspective, that is equal to the amount of carbohydrate in one average-sized banana. The rest of the diet is made up of some protein (meat, fish and eggs) and mostly fat (butter, oil and cream).
Is a ketogenic diet okay for people with diabetes?
It seems strange that a diet so high in fat can be used by people with diabetes. However, studies have found that it can be effective for weight loss and for reducing blood sugar levels. The very low amount of carbohydrate in a ketogenic diet can be a benefit for people with either type 1 or type 2 diabetes by eliminating large spikes in blood sugar and lowering the body's demand for insulin, but it may not be right for everyone.
Are there any concerns with following a ketogenic diet?
The restricted amount of carbohydrate in a ketogenic diet means there is very little sugar available for the body to use as energy. This forces the body to get its energy from somewhere else, so it uses your body fat. This process is called ketosis, whereby ketones are produced which the body uses as fuel. Because the main source of energy comes from fat, a ketogenic diet can lead to side effects that may include "keto-flu," with symptoms of mental fogginess and headache, among others. In most instances, the side effects go away within a few weeks.
If you take diabetes medications (insulin or certain pills) and plan to follow a ketogenic diet, you should do it only under close supervision of your doctor; this is because a ketogenic diet can cause hypoglycemia (low blood sugar). Your doctor will need to monitor you not only when you start the diet but on a regular basis while you are still following it. Besides low blood sugar, there may be other risks involved; some experts believe that the diet is too extreme and may potentially lead to kidney damage due to the ketones.
Not everyone who follows a ketogenic diet has success. Some people find it too restrictive and difficult to follow over the long term, resulting in weight gain later when they start to eat carbohydrates again. In this case, a moderate carbohydrate, reduced-calorie meal plan may be more beneficial.
The bottom line
Before making any drastic changes to your diet, be sure to learn as much about it as you can (pros, cons and risks) and always check with your healthcare team before starting. When it comes to diabetes, there is no "one size fits all" diet; a dietitian can help you choose a plan that will work best for you.