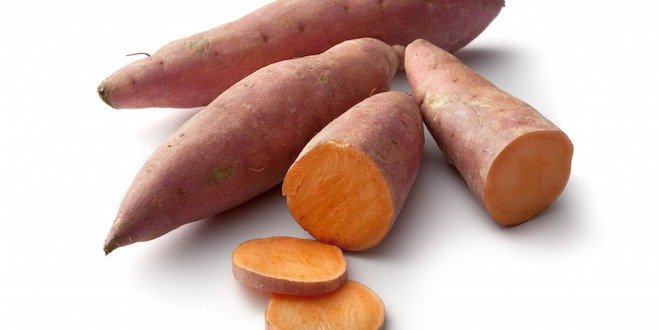 The Glycemic Index (GI) can be an invaluable tool both for people with diabetes and for those trying to avoid the condition. It helps to identify the effects of different carbohydrates (carbs) on blood glucose levels, which can aid in maintaining healthy targets.
Maintaining blood glucose targets is a key part of diabetes management. Keeping blood glucose at healthy levels can also help individuals without diabetes reduce their risk for the condition.
Before starting to use the glycemic index in meal planning, learn to understand the role that carbs play in maintaining healthy blood glucose targets. This is a great place to start!
While it is true that many kinds of carbs contribute to healthy blood glucose levels, over- indulging in others – including white bread, white rice and pastries – can actually increase the risk for diabetes and diabetes complications such as coronary disease.
The secret lies in the degree and speed at which carbs raise blood sugar levels after eating.
What the GI does – The GI classifies different types of carbs, based on how they impact on blood glucose levels. It specifically ranks how quickly and how high various carbs increase blood glucose – and therefore insulin levels – after eating. Foods ranked low on the glycemic index are digested more slowly, which results in a lower and more gradual change in blood glucose than foods with a high GI.
In 1999, the World Health Organization (WHO) recommended that industrialized countries choose diets based on low GI foods to help prevent coronary heart disease, diabetes and obesity.
More recently, the Harvard School of Public Health reports that many studies show GI diets have proven benefits for health for both type 1 and type 2 diabetes. In addition to improving glucose and lipid levels, a low GI diet can be helpful in weight management.
GI diet benefits at a glance – In their fact sheet on the GI, Diabetes Canada suggests the following potential health benefits may result from following a low GI diet:
Controlled blood glucose levels
Controlled cholesterol levels
May control appetite
Reduced risk of heart disease
Reduced risk of type 2 diabetes
Lower and higher Glycemic Index foods – It is important to recognize that not all low GI foods are healthy. Some, for example, are very high in fat. Talk to the dietitian on the healthcare team for specific recommendations.
Meanwhile, in their GI fact sheet Diabetes Canada suggests the following as an overall guide for healthy low or medium GI foods to choose more often:
Low or medium GI veggies and fruits such as sweet potatoes and yams, new white potatoes, chickpeas, beans, sweet corn, yams and legumes
Low-fat milk products
Low or medium GI foods that may be less familiar to some people, such as bulgar and couscous
Whole grain breads, rice, pasta, cereals and crackers
For a more detailed list of GI foods, including their GI rankings of low, medium and high GI, refer to the Diabetes Canada fact sheet listed above.
The most comprehensive international GI database is maintained and updated by the University of Sydney in Australia. The Nutrition Unit at the university includes research scientists and dietitians working on glycemic index and health. The unit has been at the forefront of glycemic index research for over two decades, and first produced the GI Symbol Program IN 2002 to help individuals identify the GI levels of foods.
It is also important to consider the glycemic load (GL) of a food.  This takes into account how much of a food is typically eaten based on the serving size. You may also find it helpful to read our expert dietitian blogger's article Carbs and Healthier Carbs.