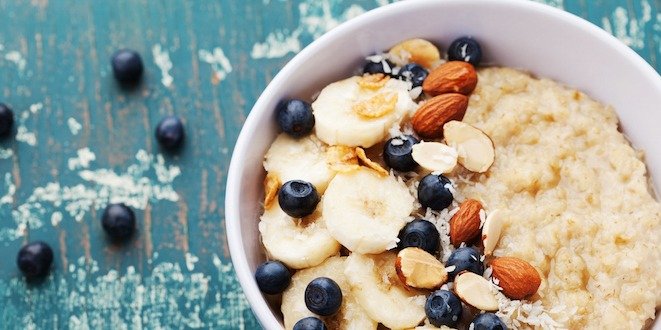 Having diabetes can mean having a greater risk for heart disease and high blood pressure, kidney disease, eye problems and nerve damage than people without diabetes. Keeping blood glucose under control from day to day and year to year can help prevent these complications, which usually appear after several years of having high blood sugars. Since people with type 2 diabetes may have elevated blood sugars for several years prior to diagnosis, there may be some evidence of complications at the time of diagnosis. You can keep tabs on your risk of diabetes complications by seeing your doctor regularly and having the tests needed to check how diabetes is affecting your body.  Of course, eating healthy to prevent diabetes complications is a good strategy too. It's never too late to take steps to prevent, manage or delay the onset of complications.
First things first, maintaining target blood sugar levels and a healthy body weight will have the greatest impact. It's no surprise that eating healthy plays a major role in getting the blood sugars to where they should be and to achieve your goal weight. Your registered dietitian will help you to come up with a food plan to help keep your blood sugar in your target range and maintain a healthy weight. In addition, the particular foods you choose to eat can target the prevention of specific complications.
Use the chart below to see how specific dietary habits and food choices can help with the prevention and/or management of different complications:
Things you can do:

To reduce cholesterol levels to lower your risk of heart disease

To manage blood pressure to reduce your risk of kidney damage, eye damage and heart disease

To manage weight and prevent most complications

To control blood sugar and prevent complications

Include high fibre grains and cereals, fruits and plenty of vegetables daily

X

X

X

Eat less fat, especially saturated fat, by choosing fish at least two times per week, plus lean meats, skinless poultry, low–fat cheese, milk and yogurt

X

X

Reduce salt by using herbs and spices to flavour your food instead of adding salt. Limit your use of canned or processed foods

X

X

Choose lower fat cooking methods – baking, grilling, steaming, or poaching

X

X

Keep meat portions to about 3 oz – about the size of a deck of cards

X

X

Substitute 2 oz of unsalted nuts in place of carbohydrates daily

X

X

Include dietary pulses such as dried beans, peas, chickpeas and lentils

X

X

Follow the DASH diet which emphasizes vegetables, fruits and low-fat dairy products, and includes whole grains, poultry, fish and nuts

X

Follow the Mediterranean diet which emphasizes high consumption of fruits, vegetables, legumes, nuts, seeds, cereals and whole grains; moderate-to-high consumption of olive oil (as the principal source of fat); low to moderate consumption of dairy products, fish and poultry; and low consumption of red meat, as well as low to moderate consumption of wine, mainly during meals

 

X

X

X
The prevention of diabetes complications involves controlling blood sugar levels, cholesterol levels and blood pressure. Regular exercise and taking medications are important parts of the plan, but making healthy food choices can go a long way to living a healthy life with diabetes.