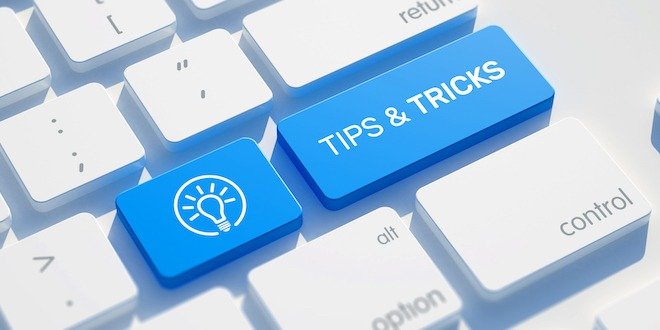 People with diabetes are at higher risk for developing complications. There are things you can do to reduce or avoid these issues. Continue reading to get 10 tips!
1. Prevent complications:
This seems obvious, but diabetes complications are not inevitable! Click here to read more about how you can prevent diabetes complications.
2. Be under the care of a primary care practitioner:
Studies have shown that people living with diabetes who are under the regular care of a family doctor or nurse practitioner have fewer complications than people who attend a walk-in clinic or receive only episodic care for their diabetes.
3. If you have vascular disease complications (or are at risk):
Don't smoke. If you do smoke, try to quit, and never quit quitting!
Take all of the medications that are prescribed for prevention of complications (for example, cholesterol and blood pressure lowering drugs, clot prevention drugs and blood sugar control drugs).
If you feel that you can't tolerate a medication, don't just stop taking it. Let your healthcare team know, and they may be able to suggest an alternative.
Do not put up with low blood sugars. Hypoglycemia is not good for your heart. Let your healthcare team know if you're suffering from frequent lows, and they may be able to change your medication to prevent low sugars.
Ask for and keep a paper copy of your ECG in your wallet.
Know the signs and symptoms of a heart attack or stroke.
4. If you have poor circulation to your feet:
Don't smoke.
Be sure to have your feet tested for sensation to see if you can feel properly.
If you have both poor circulation and an impaired ability to feel your feet, you are at particularly high risk for amputation. That's why it is important to see a healthcare professional on a regular basis, and immediately if you have any signs of new redness, sores or ulcers on your feet.
Do not cut your own toenails!
If you have signs of uneven wear of your feet (for example, corns, or red areas from your shoes rubbing your feet), see a professional for treatment and to see if you need "off-loading" of pressure with the use of orthotics.
5. If you have diabetic eye disease:
Don't smoke.
Be under the care of an eye specialist.
Maintain excellent blood sugar and blood pressure control.
Report any new eye symptoms.
Don't smoke.
Maintain excellent blood sugar and blood pressure control.
Have regular blood work and urine samples done (i.e. spot checks for protein in the urine).
Avoid dehydration (drink extra water on very hot days). If dehydration is unavoidable (for example, if you have been vomiting because of a flu), temporarily discontinue certain medications.
Try to avoid anti-inflammatory medications (for example, ibuprofen or naproxen).
This can manifest as decreased feeling in your feet (see Tip #4) and/or painful feet.
In addition to what is mentioned in Tip #4, alcohol intake above the recommended amount may cause additional harm to nerves. As well, the pain in nerve-damaged feet may sometimes require medication. This will not "cure" the nerve damage but can make this complication more tolerable. Ask your healthcare team what could be prescribed.
Nerve damage can also manifest as erectile dysfunction (although erectile dysfunction may also be caused by vascular disease (see Tip #3). Be sure to mention this complication to your healthcare team, as it can be a marker for heart disease. As well, there are medications available that can help erectile dysfunction.
Although not a well-known complication of having diabetes there are two oral health problems that occur more frequently in people living with the condition, especially those with blood sugars that are above target: gingivitis (inflammation of the gums) and periodontitis (damage to the soft tissues and ligaments that support the teeth).
The pain and loss of teeth that can occur secondary to these complications can lead to further problems such as difficulty eating, which can lead to poor nutrition, heart disease (associated with gum bacteria) and an overall decrease in quality of life. Having inflammation of the gums due to poorly controlled blood sugars can in turn increase resistance to insulin, leading to even worse control and therefore it becomes a vicious cycle.
Have regular dental care by a professional and report any dental problems promptly.
Maintain daily dental self-care.
Help avoid dental problems by maintaining blood sugar control within your targets.
9. If you have "diabetes burnout":
Diabetes can be a hard disease to live with. There are no holidays! If you are feeling overwhelmed by managing your disease and wonder if you have diabetes burnout, take this quiz.
Reach out to your healthcare team to see if there is a simpler routine, different medication, stress reduction strategies or team members who could support you. If it is too difficult to see your team in person, let them know and see if there are any telehealth options to supplement your care (for example, via telephone, patient portals or email). Depression is a common disease that often accompanies diabetes. Speak to your healthcare team about treatment.
10. Keep track of all monitoring tests:
Since all of the above complications are less likely if you have ongoing, proactive care with your blood sugars, and other risk factors at target, it will help if you are prepared and organized for your diabetes-related healthcare visits.