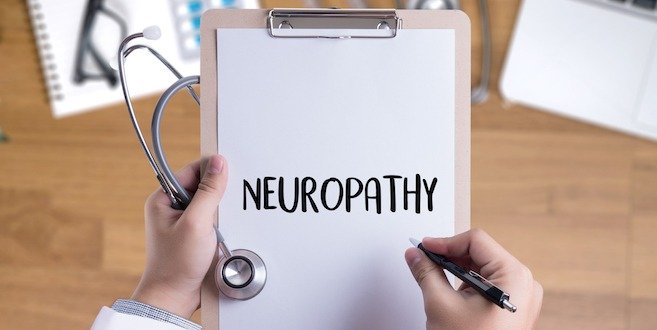 One of the consequences of having diabetes is that over time it can damage the nerves through your body. This common condition is called diabetic neuropathy and when it's left untreated, it can lead to serious health implications such as foot ulcers, infections and even amputations. The symptoms of diabetic neuropathy depend on the nerve fibres that are affected. Here are 11 warning signs for diabetes-related nerve damage that you should keep on your radar.
1. Tingling or numbness in the hands and feet: This is often a sign of early damage to the nerves of your peripheral nervous system, which lead to the legs, feet, arms and hands

2. Muscle mishaps: Weakness, cramps, sharp pains or twitching in your muscles can also signal damage to your peripheral nerves due to diabetes. These symptoms are often worse at night.

3. Loss of balance and coordination: Not surprising, when the nerves affecting your legs and feet are damaged you're also more likely to feel off kilter sometimes.

4. Changes in your sense of touch: Diabetes-related nerve damage can also make you particularly sensitive to touch. Even the weight of a bed sheet can be painful for some people.

5. One-sided pain: More common in those with type 2 diabetes, pain down only one side of your leg could signal a type of neuropathy called diabetic amyotrophy. This condition affects nerves in the thighs, hips, buttocks or legs, and usually occurs on only one side of the body.

6. Stomach problems: When nerve damage strikes your digestive tract, you may experience bouts of nausea, bloating, constipation or diarrhea. Diabetes-related nerve damage can lead to gastroparesis, where your stomach empties too slowly or not at all. In turn, this can wreak havoc on digestion and your blood sugar control. You can make dietary changes to improve this condition.

7. Frequent bladder issues: When you can't sense that your bladder is full due to nerve damage, you're at risk of experiencing more frequent urinary tract infections. Similarly when you can't control the muscles that stop urine, you run the risk of bladder accidents.

8. Sexual dysfunction: Nerve-related damage can result in a lack of sexual response even if your sex drive is intact. Men may not be able to have erections or reach climax, while women may have issues with arousal, vaginal dryness or climax.

9. Dizziness or drops in blood pressure: When the nerves that control blood flow are damaged, it can affect your body's ability to adjust blood pressure. This may lead to dizziness or even fainting episodes when you stand up after sitting.

10. Perspiration problems: When the sweat glands aren't functioning properly due to nerve damage, you'll have trouble controlling your body temperature. As a result, you may sweat too much or not enough, which could lead to dry skin and skin infections.

11. Eye Trouble: Diabetes can also cause nerve problems in the eyes and face, leading to aching eyes, difficulty focusing, double vision and paralysis of the face (Bell's palsy).
Talk to your healthcare provider if you experience any of these symptoms even if they seem insignificant. Generally, the symptoms of diabetes-related nerve damage develop gradually. By addressing issues early on, you can take precautions to prevent further nerve damage and avoid serious complications, such as blindness, or amputation.
Prevention is key! Keeping your blood sugar levels at target, and implementing a healthy meal and exercise plan can also help decrease your risk of diabetic neuropathy, and prevent it from getting worse.