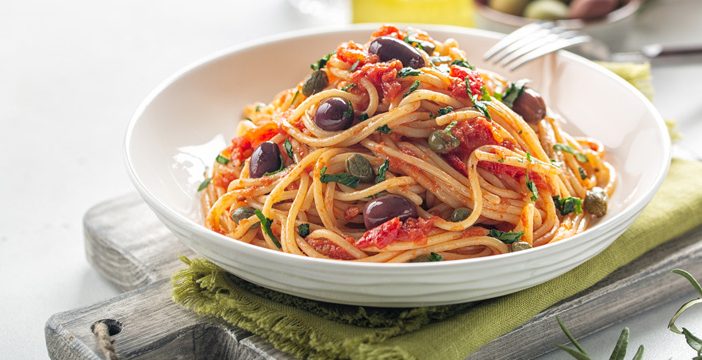 Gastroparesis (pronounced 'gas-tro-per-ee-sis'), is common in people with diabetes. It happens when the muscles that allow food to move along the digestive tract don't function normally. This is usually as a result of nerve damage. Therefore, the stomach does not empty quickly enough and this may cause a variety of symptoms. This article provides suggestions for changes to your diet to help improve gastroparesis symptoms.
How gastroparesis affects your nutrition
Gastroparesis can create chaos with blood sugar levels, which can result in unpredictable highs or lows. Other symptoms include a feeling of fullness after eating just a few bites of food, heartburn, bloating in your abdomen, nausea and vomiting. Because of these symptoms, there is a risk of not getting enough nutrition and dehydration. There are ways to prevent these risks.
9 dietary changes you can make to reduce symptoms of gastroparesis
Eating habits and food choices are important factors in managing gastroparesis. If you have this condition, here are 9 dietary changes you can make to help you feel better.
Eat small meals more often.Try to spread your food over 5 to 6 small meals a day. Your stomach won't feel so full and will empty faster if you don't put too much in it. You may find that you tolerate softer foods or liquids better.
Reduce your fibre intake, as fibre takes longer to digest and can slow stomach emptying.
Eat healthy food first instead of filling up on empty calories such as desserts or unhealthy snacks.
Chew foods well. Solid food is harder for your stomach to digest.
Cook your foods well and aim for a soft consistency. Avoid raw fruits and vegetables.
Limit or avoid fried or greasy foods as they can slow stomach emptying.
Sit up when you eat and don't lie down for at least an hour after eating.
Stay hydrated by sipping on small amounts of water throughout the day.
Take a walk after meals to help speed up stomach emptying.
8 meal-planning tips for gastroparesis
Below are some suggestions for foods to include when planning your meals. These lower-fibre and lower-fat foods will digest more quickly while providing plenty of nutrition.
Breads and other grain foods such as crackers made with white flour
Cold cereal with less than 2 grams of fibre per serving
Low-fibre hot cereal such as cream of wheat
Canned or cooked fruit without skins (such as applesauce), or ripe bananas
White rice and pasta
Lean protein foods that are baked or boiled (not fried)
Low-fat milk, yogurt and cheese
Well-cooked vegetables without the skin
Other ways to help improve gastroparesis symptoms
Getting blood sugar levels as close to target as possible is a top priority. You may need a change in your diabetes medication to make sure your blood sugars don't go too high or too low. Your healthcare team can help you decide which diabetes medicines or insulins are best for you and when to take them to help match the medication action to the food digestion time. Checking your blood sugar before you eat and two hours after eating will tell you if further changes are needed.
Everyone with gastroparesis is affected differently; what works for some won't help others. Talk to your healthcare team about what might work best for you.