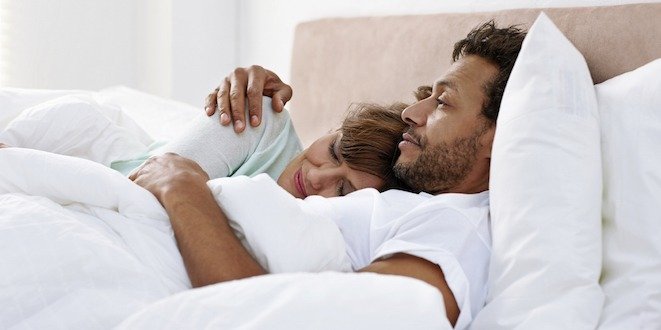 What is erectile dysfunction?
Erectile dysfunction is defined as "the persistent inability to get or maintain an erection that is satisfactory for sexual activity." It is estimated that erectile dysfunction affects between 34% and 45% of adult men who have diabetes.
What are the risk factors for erectile dysfunction?
Older men, especially those who have had diabetes for many years, are at higher risk of erectile dysfunction. Other risk factors include:
Continually high blood glucose levels
High blood pressure levels
High cholesterol levels
Heart disease
Smoking
What causes erectile dysfunction?
Diabetes causes damage to the walls of the blood vessels, which affects circulation and blood flow to the penis. Erectile dysfunction can also be a side effect of some medications that are prescribed to men with diabetes (for example, blood pressure-lowering medications and antidepressants).
Talk to your healthcare team!
It may be difficult to accept that you have erectile dysfunction, and even more difficult to talk about it. But sharing this information with your healthcare team is the only way that you can learn how erectile dysfunction can be treated, and then get the help you need. It's perfectly natural to be embarrassed while talking about an intimate and personal issue. However, you'll find that your healthcare team is well-equipped to discuss this with you in a professional and supportive manner.
How is erectile dysfunction treated?
The good news is that you don't have to live with erectile dysfunction. There are some treatments available that can help you achieve and maintain an erection:
PDE5 inhibitors (such as Viagra®, Cialis® and Levitra®) help men achieve and maintain an erection. With sexual stimulation, these drugs increase blood flow to the penis, allowing an erection to occur naturally. They can be used safely in most men with diabetes. However, they are not safe for men with certain heart conditions or men who take nitrates (which are used to treat angina).
Prostaglandins are drugs that are inserted directly into the penis, either as a suppository that is placed into the urethra or as a liquid form for injection.
Mechanical devices, such as a vacuum tube and pump, draw blood into the penis to help achieve an erection.
Preventing or delaying erectile dysfunction
To ensure your overall health – and your sexual health – it makes sense to keep your blood glucose, blood pressure and cholesterol levels in their target ranges. If you smoke, try to quit. All of these initiatives will all lead to better overall health and, as a result, better sexual health.