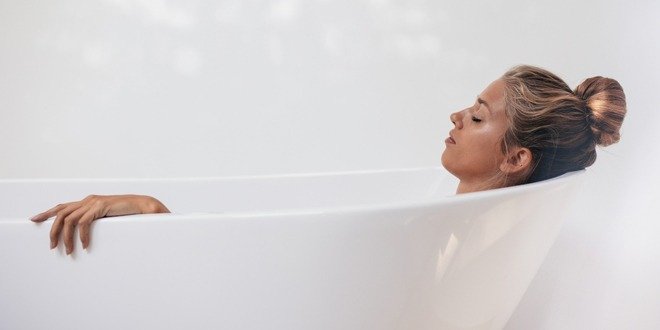 Everyone has stress in their lives at certain times, but this is especially true for people who are living with a chronic disease – such as diabetes – which can often be challenging to manage.
Symptoms of stress
Stress can present itself in a number of ways, both physical and psychological. Some of the more common symptoms include:
Physical symptoms
Headaches
Muscle pain or tension
Fatigue
Significant weight loss or gain
Stomach and gastrointestinal problems (vomiting, nausea, diarrhea or constipation)
Profuse sweating
Teeth grinding
Psychological symptoms
Frequent bouts of crying
Trouble with memory and concentration
Sleeping too much or not enough
Lack of motivation
Feeling irritable or anxious
Restlessness
Changes in appetite (eating more or less)
Avoidance of work or school tasks, and difficulty completing them
Stress and blood glucose
Unfortunately, feeling stressed over a prolonged period of times can causes changes in your blood glucose levels. Stress can cause the body to release epinephrine (adrenaline) and other hormones, such as glucagon and cortisol. Because of this, more glucose is released from the liver and the body becomes less sensitive to insulin, and this is what causes blood sugar levels to rise.
People under stress may not take good care of themselves. They may drink more alcohol, start smoking, eat unhealthy foods, or exercise less. They may forget, or not have time, to check their glucose levels or plan good meals. All of these factors can result in higher-than-normal blood sugar levels for prolonged periods of time.
How to manage stress
There are many ways to manage stress levels – both in the moment and over the long term.
Breathing exercises
Focusing on your breathing for a period of time has been proven to decrease activity in the stress centres of the brain. Try to do this twice a day – morning and night. To perform breathing exercises, do the following:
Sit or lie down and uncross your legs and arms.
Take in a deep breath, and then push out as much air as you can.
Breathe in and out again, this time relaxing your muscles on purpose, while breathing out.
Keep breathing and relaxing for 5 to 20 minutes at a time.
Yoga
Yoga is a mind–body practice that combines physical poses, controlled breathing and meditation or relaxation. Not only has yoga been shown to reduce stress, it also lowers your blood pressure and your heart rate. Yoga doesn't have to be a physically intensive undertaking. There are many types that you can perform that are easy to learn and easy on your body. You can learn yoga poses from a book or DVD, but you might want to find a class in your neighbourhood, so that you can enjoy socializing with others, which is also important to stress reduction and overall well-being.
Exercise
Loosen up your body by moving it through a wide range of motion. Two ways to loosen up through movement are shaking your arms and legs, and stretching. A quick walk or jog, dancing and bicycling are also excellent ways to reduce stress. To make exercise more fun, move along with music. Choose an activity that you enjoy, and make it a routine!
Take a break from the busy world
Taking time for yourself every day can help you feel calm, and can also give you the opportunity to think about the stresses in your life and how you can cope. Think about what soothes you, and try to incorporate it into your daily activities. Some suggestions include:
Running yourself a warm (not too hot!) bath and relaxing in the soothing warmth
Listening to your favourite music, while you sing or hum along
Sitting down with a good book or magazine and read a few pages
Healthcare professional support
If you feel that your stress is adding up and is starting to affect your quality of life, talk with your healthcare team. They might not know – or ask – how you are feeling, so it's up to you to bring it up at your healthcare appointment. They can help you find a psychologist, social worker or stress-reduction program to help you identify and cope with the sources of stress in your life.
Support groups
There are a number of diabetes support groups across Canada. Many of them are run by community healthcare clinics or hospitals. Ask your healthcare team if they can recommend a diabetes support group for you, or contact Diabetes Canada for a support group in your area. With the rise in popularity of social media, there are also a number of online supports groups available.
Above all, be kind to yourself. Stress is a part of all of our lives, but it doesn't have to rule our lives.
Acknowledge that some days will be better than others, and use coping techniques to reduce stress when you can.