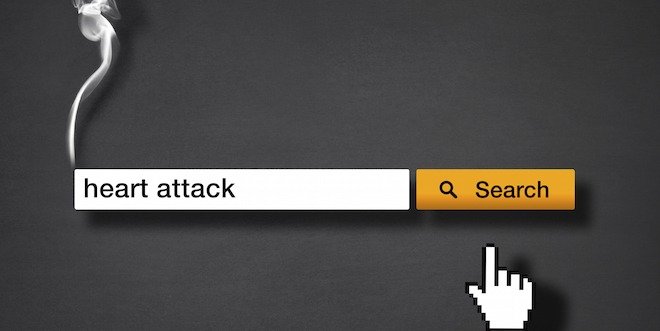 Smoking is bad for anyone, but it's especially dangerous for people who have – or are at risk for – type 2 diabetes. In fact, smoking can contribute to type 2 diabetes: smokers are 30% to 40% more likely to develop type 2 diabetes than non-smokers. And people with diabetes who smoke are much more likely than non-smokers to have trouble controlling the disease.
Smoking and blood glucose levels
You probably already have to work hard to keep your blood sugar in check. Recent research suggests that not only does smoking raise blood sugar levels, it also weakens the body's ability to respond to some diabetes medications, including insulin. Blood glucose levels that remain high for long periods of time can lead to serious, long-term complications.
Smoking and heart disease
The chemicals in cigarettes can damage the function of your heart, and the structure and function of your blood vessels. This damage increases your risk of hardening of the arteries, called "atherosclerosis;" this is a disease in which a waxy substance called plaque builds up in the arteries. Over time, plaque hardens and narrows your arteries, which limits the flow of oxygen-rich blood to your body. Coronary heart disease occurs if plaque builds up in the arteries of the heart. Over time, coronary heart disease can lead to chest pain, heart attack, heart failure, or even death.
Smoking and kidney disease
People with diabetes are already at risk for kidney disease: in fact, diabetes is the leading cause of kidney disease in Canada. People with uncontrolled blood sugar who also smoke cigarettes are at the highest risk for kidney disease, as high blood glucose levels begin to damage tiny blood vessels in the kidneys, hindering their ability to filter the blood properly. As a result, a type of protein called "albumin" spills into the urine instead of being processed into the blood stream. As kidney disease progresses, more protein is found in the urine, a condition called "proteinuria." Without treatment, the kidneys will eventually fail and dialysis or a kidney transplant will be required.
Smoking and diabetic retinopathy
The retina is a part of your eye that helps you see. (It acts like a film projector that projects images to your brain.) Over time, diabetes can cause a change in the retina. New, weak blood vessels break and leak blood into your eye so the retina cannot project images to your brain. This is called diabetic retinopathy, and results in a loss of sight. The risk of diabetic retinopathy is greater if you smoke and have high blood glucose levels.
Smoking and neuropathy
Because smoking narrows your arteries and blood vessels, it can restrict blood flow to your arms and legs, and cause nerve damage. Smoking is a major risk factor for both the development and progression of nerve damage in your legs and feet. This is called "diabetic neuropathy," and it results in a number of symptoms, including:
Numbness and tingling
Sharp pains or cramps
Serious foot problems, such as ulcers, infections, deformities, and bone and joint pain
Smoking and respiratory diseases
Smoking directly affects the lungs, causing problems like chronic bronchitis or emphysema. People with these lung diseases also have a higher risk for infections such as pneumonia. And if someone with diabetes gets pneumonia, they may be more seriously ill and have a harder time recovering than someone who doesn't have diabetes.
Going smoke-free will help keep your blood glucose levels lower, and also decrease your risk of damage to your organs, blood vessels and nerves. If you recognize the benefits of quitting smoking, you've already taken the first step!