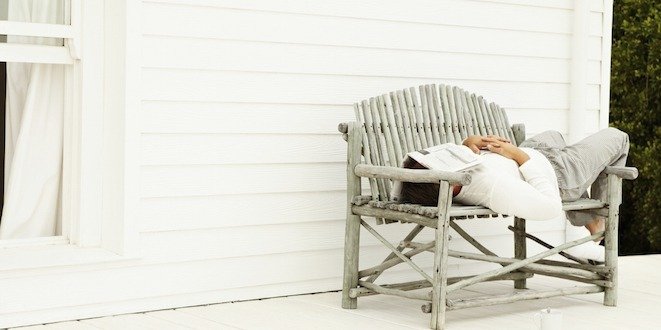 Whether you are a person with diabetes or a family member, stress can have a negative effect on health. Everyday life is full of potentially stressful situations, so it's important to find stress management strategies that work for you. Here are five ideas to help you move from stress and anxiety to a state of calm and wellbeing.
Make an Action Plan
Make a list of the things that stress you every day. Some you may not be able to remove, such as blood glucose monitoring. But there may be other stress-causing issues on your list that you can control or change.
For example, if the rush-hour commute is driving you crazy, consider how you could improve the situation. Would leaving earlier or later avoid some of the traffic? Would listening to an audio book make the commute easier to accept?
Look at the stressors on your list and consider whether getting help from others might help. For example, if preparing dinner each day is stressful, prepare a roster to get other family members helping. Even children can contribute by making a salad and helping to clean up, and teens can make simple meals of their own choosing. Or select a day each month when the whole family gets together to cook up a batch of meals for the freezer.
By taking control of your stress, you can help to ease it.
Get Physically Active
Exercise is a proven way to relieve stress, leading to the release of endorphins and feelings of wellbeing. Even better, choose an activity you can enjoy outdoors. Studies have shown that being outside can help reduce stress more quickly.
Schedule outside activities into your daily routine.  Enjoy a brisk walk at the beginning or end of the day, cycle around the block, or walk around the park. As you breathe in the fresh air and improve your circulation, you'll soon start feeling the benefits. Exercise can also lower blood glucose levels, and is a vital part of diabetes management.
Learn Relaxation Techniques
Breathing exercises and/or visualization can be highly beneficial. Consider getting some initial instruction from a stress counselor, or learn more about this online. Then get into the habit of lying down for five or ten minutes a day and consciously practicing relaxation exercises.
You can also try this simple tip to force yourself to breathe deeply: start humming! It really does work. Much like the yoga mantra "Om", humming forces you to take very deep breaths, followed by complete release of breath. When you feel the stress building, hum for five minutes and feel the stress melting away.
Schedule "Me Time" into your routine
Schedule periods ahead of time that are strictly for you, whether for hobbies or for simply relaxing with a good book, listening to music, spending time in the garden, or having a laugh with a friend.
Say "yes" when someone offers help. Whether it's an offer to babysit a child or to stop by and check on a family member with diabetes, accept all assistance as great opportunities to relax and take care of yourself.
Connect with Others
Talk about your frustrations or challenges with members of the diabetes healthcare team. Chat with friends in person or by phone. Join a diabetes support group. Ask your diabetes healthcare team for some recommendations!