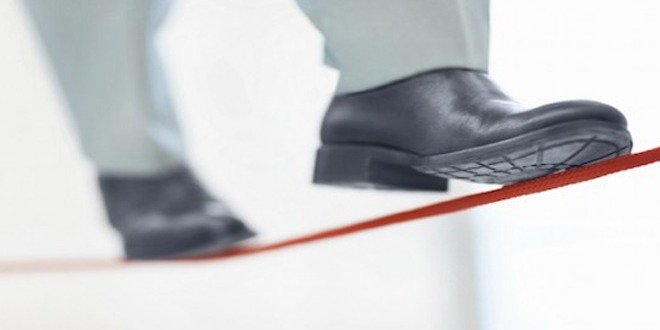 What is a "low sugar"?
Watching someone you care about having an episode of low blood sugar or hypoglycemia can often be a frightening and confusing event. Unfortunately, having occasional low blood sugar levels is sometimes a consequence of trying to keep control of diabetes and achieving a target A1C (see my blog Tests, Tests…What do they mean…When are they done), in efforts to avoid long term diabetes complications.
In general, a low sugar is less than 4 mmol/L. If however, a person has been having high sugars for some time, or if the sugar is dropping quickly, they may feel low at a higher number such as 5-8 mmol/L. On the other hand, in some cases, people may not feel their low sugars even as low as under 2mmol/L. These people are usually those with type 1 diabetes or longstanding type 2 diabetes on insulin, or are in early pregnancy or in early dementia. This condition is called hypoglycemia unawareness.
What is the cause?
When there is a relative excess of insulin, either through injected insulin or an oral medication that causes insulin release, sugars can go low.  I say "relative" excess as this can vary due to the amount of food taken or exercise done. In other words, a person may take the same amount of insulin on two days and go low one day but not the next, because they ate less food (especially carbohydrates), or they did more exercise (and this doesn't have to be real " exercise" – it can be housework or walking at the mall!).
The real trick in avoiding lows is to think about this triad…insulin/food/ exercise… and try to take note of the effects each of these has. For people who are trying to match injected mealtime insulin (rapid insulin) with food, they need to either count carbohydrates or to take a standard amount of insulin and keep carbohydrates consistent to avoid lows (and highs). For individuals on oral medication, the most common cause of low sugars is a missed or delayed meal.
How can you recognize it?
People generally know they are low by the initial "adrenalin" response with shaking, sweating and feeling a bit "weird" and hungry. This can come on quite suddenly and can be frightening if they don't know what it is. If it is not treated at this stage, the next stage is often confusion or even aggression and, in children, sometimes fatigue. At this stage you may notice it before the person with diabetes does. You might think they are speaking slowly or staring off.
In people who do not recognize low sugars, they can sometimes regain the ability by trying hard to avoid any lows for a time. In other words lows cause lows, and if a person is having unrecognized low sugars in the night this may blunt their ability to recognize a low in the day. So tracking and avoiding lows at night are essential.
How do you treat a low?
Prevention, prevention is the best treatment!! If you or someone you support with diabetes is experiencing lows, it is essential to let the health care team know. A change in routine with different medications or insulin routines may help.
Lows should be treated with a fast-acting source of sugar, usually juice, hard candy such as Life Savers®, or glucose tablets. Food can act too slowly to bring up the sugar in time. This includes high-fat foods like chocolate.
For a mild-to-moderate low, treat with one of the following:
15 g of glucose in the form of glucose tablets ( e.g. 4 Dex-4  tablets)
15 mL (3 teaspoons) or 3 packets of table sugar dissolved in water
175 mL (3/4 cup) of juice or regular soft drink
6 Life Savers®
15 mL (1 tablespoon) of honey

.
For a more severe low (less than 3mmol/L ) treat with one of the following::
20g glucose in the form of glucose tablets (e.g. 5 Dex-4 tablets)
4 packets of table sugar dissolved in water
a tube of Insta-glucose ( 24 grams)  DO NOT RUB Insta-Glucose  on the inside of the cheek of an unconscious person. It should only be taken by swallowing.
Check the blood sugar after 15 minutes and if less than 4 mmol/L, repeat the treatment.  If blood glucose levels have returned to over 4mmol/L, but  it will be more than an hour until the next meal, a person with diabetes should have a starch plus a protein…for example, half a peanut butter sandwich. This may be required if the low has occurred in the middle of the night.
You can assist someone who is having a low by encouraging them to self-treat.  However,  if a person is not conscious, it is dangerous to try and force treatment as this may lead to choking.
If a person has ever had a significant low, that is, they were not able to treat themselves, they should have a close friend /family member/ work colleague / school personnel trained to use glucagon. Glucagon is a prescription injection that can liberate sugar from the liver. It can be used on an unconscious person and may help them to regain consciousness.
And REMEMBER…. if you or your loved one is at risk of low sugars, you should wear MedicAlert identification so that if you can't help yourself, others will know you need medical attention.