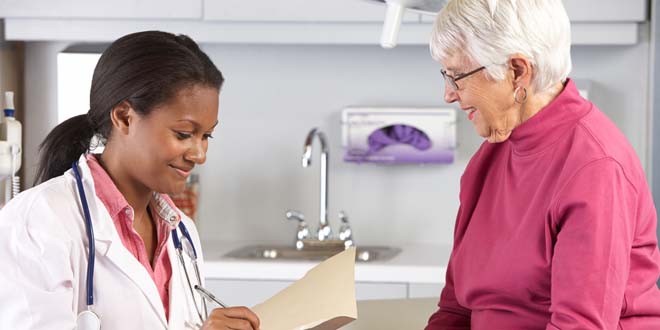 Living with diabetes is a fine balance between avoiding high blood sugars, which can cause complications, and low blood sugars (hypoglycemia), which can interfere with your quality of life and in some cases cause serious harm.
People who experience hypoglycemia often do not mention it to their healthcare team, for various reasons. It may be that the low blood sugar episodes are not recognized as hypoglycemia or that the person does not recognize the importance of these events. It could also be that they are embarrassed and feel they are wholly responsible for these events and do not see that they may need a change in treatment to avoid these low sugars. Sometimes there is fear that their occupation or driver's license may be at risk if hypoglycemia is discovered.
It must be stressed that if you are taking a medication that can cause low blood sugar, such as insulin or an insulin secretagogue, it is important to discuss with your diabetes team how to recognize, avoid and treat it.
Not everyone with diabetes has the same risk of hypoglycemia. Someone with newly diagnosed type 2 diabetes who is taking only metformin would be at essentially no risk of a severe low sugar. This is in contrast to a person who has had type 1 or 2 diabetes for many years and is on insulin therapy. If this individual also had any additional risk factors, such as previous severe lows, inability to detect lows, kidney disease, tight blood sugar control (type 1) or advanced age (type 2), then the risk would be even higher. In your discussion with your diabetes team, ask about your risk factors for low sugars.
Why is it important to ask about low blood sugars?
Starting the conversation with your healthcare team about low blood sugars is critical. They can help you recognize, confirm, manage and prevent lows.
Recognize low blood sugar
The signs and symptoms for low blood sugars can vary from person to person. The recognition of lows can also be different in the night than in the day. As well, the "threshold" or level at which you experience low sugars can be different at different times.
Low sugars are classified as mild, moderate and severe. For mild and moderate low sugars, you are able to self-treat. For severe low sugars, you will require assistance from another person. Unconsciousness may occur.
Know what your signs and symptoms are for low sugars and be sure that those close to you (family, friends, classmates, teachers, co-workers, etc.) also learn about these clues so that they can recognize hypoglycemia and help you if you need assistance.
Confirm low blood sugar
It is important to discuss with your diabetes team the type of blood glucose monitoring that would be helpful to confirm your low blood sugars. Options include a blood glucose monitor, a flash glucose monitoring system or a continuous glucose monitoring system with alerts to warn you when your blood sugar level is trending low. As mentioned, it is important to notice and track the level at which you feel low. If it is just under 4 mmol/L, you may have time to self-treat. However, if, for example, you don't have any symptoms until you are less than 2.5 mmol/L, chances are you will be confused before typical earlier symptoms like shakiness or hunger appear; this may interfere with your ability to self-treat.
The level at which you feel low blood sugar can also change. In particular, it can go down if you are having a lot of lows, especially at night, or if the lows are going unrecognized. The level at which you may feel low can also depend on how quickly your levels are dropping. Sometimes if the low is caused by a basal (long-acting) insulin, you may not perceive the low until you are very low. On the other hand, if the drop is quick from a bolus (mealtime) insulin, as you come down you may notice the low at a higher level.
Prevent low blood sugar
The best way to manage low blood sugars is to avoid them! Your healthcare team can advise you how to avoid lows in the first place. Lows can be either predictable or unpredictable. The most common causes of predictable lows are missed meals, exercise and alcohol intake.
If you have a low because of circumstances that are recognized and you might have predicted – such as taking the incorrect amount or type of insulin, or eating food at a restaurant that you knew didn't have the amount of carbs for the corresponding amount of rapid insulin you had bolused for – then the solution is more apparent. Often, however, a low seems wholly unpredictable. This can be frightening and frustrating for people living with diabetes. Your healthcare team can often help "sleuth out" the causes. This may not be apparent to the person living with diabetes and may require a change in management. For example, the type of insulin you are taking may need to be changed to one that is more predictable. It may be a change in health status, such as decreased kidney function, that can lead to lows. It could be knowledge that the person with diabetes was unaware of; for example, insulin is absorbed faster through warm skin so giving rapid insulin prior to taking a hot tub or bath might lead to one of these unpredictable lows.
It is important to know if the newer medications used to treat type 2 diabetes are likely to cause a low blood sugar. Many of them – such as glucagon-like peptide agonists and sodium-glucose co-transporter inhibitors – do not cause hypoglycemia on their own. However, if they are added to ones you are already on that can cause low blood sugar, such as insulin, it is important to understand how to adjust your medication accordingly.
Manage severe low blood sugar
Previous blogs have outlined the management of mild and moderate low blood sugars. The treatment is to have a ready source of fast-acting carbohydrate available.
Severe low blood sugar, when another person needs to help you, can cause a lot of fear for people living with diabetes. Therefore, having a good understanding of the management of this situation is critical for people at risk. The caregiver, when they come upon a person who is unconscious with a low sugar, must be able to do the following:
Recognize that the problem is hypoglycemia
Make sure that the person is not in any imminent danger
Protect the person's airway in case they vomit (turn them on their side)
Use glucagon to raise blood sugar
Have someone call 911
Until recently, if a person with a severe low blood sugar was unconscious and unable to take fast-acting carbohydrate by mouth, the person helping them, while waiting for paramedics, would likely be instructed to administer an injection of glucagon. Glucagon is a hormone that helps the body to produce glucose rapidly. Once the sugar level rises and the person becomes conscious, they may then be able to take a treatment for hypoglycemia by mouth, such as a fast-acting carbohydrate, to sustain the blood sugar.
Studies, however, have shown that this life-saving treatment is frequently not accessed, often because the person helping is not familiar with the use of glucagon or they're afraid to use something that comes as an injection. In the last year, a new type of glucagon has become available in Canada, in the form of a powder. It works the same way as injectable glucagon, but it is administered by the caregiver using a pre-filled nasal device and the glucagon powder is absorbed through the nostril.
Regardless of the type of glucagon used, it is important that the person with diabetes instruct those around them when to use it, where to find it, and how to use it.. Being proactive, by wearing some identification (e.g. MedicAlert bracelet, etc.) can help identify to others that you have diabetes and may be experiencing a severe low blood sugar.
9 essential things to discuss with your diabetes healthcare team regarding low blood sugar
It is very helpful to have the support person in your life accompany you to this discussion. If hypoglycemia unawareness is a factor, it is even more critical that someone be there to learn how to help and give information to the healthcare team about hypoglycemia events they may have witnessed.
If you are at risk or are unsure if you may be at risk for low blood sugar, bring this checklist with you to your next diabetes management appointment (or ask these questions if appointment is virtual or by phone).
What is my current risk for hypoglycemia (low blood sugar)?
How can I prevent a low blood sugar reaction?
How do I recognize the signs and symptoms of a low blood sugar emergency?
Are there better management options for me to prevent low blood sugars, such as different medications or insulin types?
What are my monitoring options for detecting and confirming low blood sugar?
What are the regulations about driving and potential lows?
How can I prepare to manage a severe low blood sugar?
How can I prepare others to help me manage a severe low blood sugar (for example, sharing my low blood sugar emergency rescue plan with trusted family members and friends, wearing medical identification and carrying a wallet card that identifies my condition, keeping my health information on my smartphone)?
How is rescue medication (glucagon) used to manage a low blood sugar emergency?
Click here to download and print this checklist and take it with you to your next diabetes management appointment.
This article is sponsored by Eli Lilly Canada Inc. but independently created by Diabetes Care Community Inc.