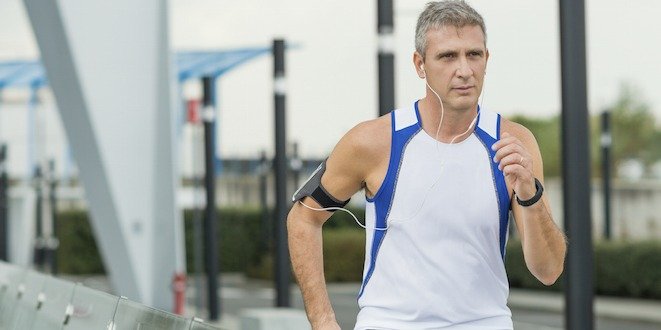 In this article we'll try to answer the question, what is moderate- to vigorous-intensity exercise?
The Canadian Physical Activity Guidelines (CPAG) for youth under 17 recommend 60 minutes of moderate- to vigorous-intensity exercise weekly, and specify that this should include vigorous-intensity activities at least 3 days a week. For adults, the guidelines recommend at least 150 minutes of moderate- to vigorous-intensity aerobic physical activity per week.
Diabetes Canada additionally recommends that people with diabetes should try to include vigorous-intensity activities.
But what exactly is defined as moderate- to vigorous-intensity exercise? Does a stroll around the block count? Although any activity is better than none, it's important to know the types of exercise that can provide the most benefits. Let's take a look at some different types of activities.
Light-intensity exercise – According to the American Diabetes Association, your family member or friend with diabetes can't count a slow stroll around the block as meeting the CPAG guidelines. Slow walking is defined as light-intensity, along with activities like dusting, vacuuming or gentle stretching. However, strolling does still have some benefits. 30 minutes of light-intensity exercise is said to burn 105 calories.
Moderate-intensity exercise – The Canadian Diabetes Association includes the following activities as examples of moderate-intensity exercise:
Biking
Brisk walking
Continuous swimming
Dancing
Raking leaves
Water aerobics
For children and youth, the CPG also suggests skating and playground activities as examples of recommended moderate-intensity exercise. Parents of children with diabetes may be interested to read our article Activity and non-activity guidelines for kids.
Moderate-intensity exercise will cause adults to sweat lightly and breathe harder. 30-minutes of physical activity at this level of intensity will burn up to 210 calories.
Vigorous-intensity exercise – Physical activities at this level of intensity will cause adults to sweat and feel 'breathless'. The following are examples of vigorous-intensity exercise:
Cross-country skiing
Brisk walking uphill
Jogging
Tennis, singles
Cycling uphill
Running
Rollerblading
Aerobics
Hockey
Basketball
Fast swimming
Fast dancing
All aerobic exercise works the major muscles, including the lungs and heart. It helps carry oxygen around the body, and pumps more blood to your heart. For more information, read our article The 4 types of physical activity.
Before starting or changing an exercise program, check with the diabetes healthcare team to get their recommendations. This is important for everyone but particularly for those with Type 1 diabetes, since insulin adjustments may be required.