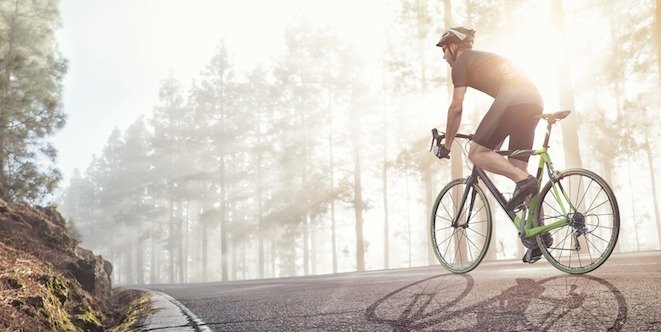 When you have diabetes, low-impact exercise is one of the most accessible ways you can optimize your health and keep your blood sugar levels under control.
Here's a look at some of the benefits of low impact exercise for diabetes — as well as a list of low impact exercises to get moving!
What is low-impact exercise?
Low-impact exercise is a type of physical activity that minimizes the amount of stress placed upon your joints. This means it is accessible even to those with knee, hip and ankle issues. Swimming, walking and elliptical use are all examples of low-impact exercises that can improve your cardiovascular health and muscular strength, while minimizing the pressure on your joints.
Does low impact exercise have benefits for people with diabetes?
Yes! In fact, the biggest benefit of low-impact exercise for diabetes is in helping regulate blood sugar levels. It can also help you avoid long-term health complications associated with high blood pressure or high cholesterol. Low impact-exercise can also help you lose weight (along with dietary changes) or help you maintain a healthy weight.
Engaging in low-impact exercises when you have diabetes can improve your sleep, your mood and help you manage stress better.
2. Elliptical:
The elliptical machine found at many gyms, allows you to accelerate your heart rate like you would when running. However, the motion is easier on your knees, hips and back than on a treadmill. You can also control the speed without having to push buttons. Try the elliptical in small doses until you get used to it and don't forget to stretch your thighs and hips after your workout.
3. StairMaster:
Climbing stairs on a regular basis will improve the function and efficiency of your lungs. This will help build a strong and efficient heart to prevent cardiovascular issues down the road.
4. Cycling:
Outdoor and stationary bikes are another low-impact option you can do alone at your own pace or with a group of people. Make sure your seat is at the proper height for a more comfortable ride. To protect your back, tuck your pelvis slightly forward when pedaling.
5. Rowing:
Because rowing engages all the major muscle groups, it's a good way to build muscle, improve your cardiovascular fitness and keep your body weight in check. Plus, it can be done indoors via a rowing machine or outdoors in a canoe or rowboat when weather permits.
6. Kayaking:
Like rowing, kayaking engages your major muscles, especially in the upper body and core. It also gives you a low-to-the-water view that really immerses you in the experience of being in nature. Gliding through a tranquil lake can be a great meditative process and mood booster.
7. Swimming/water aerobics:
This form of activity can strengthen both the upper and lower body. Since the water's buoyancy supports your weight, it's also a great way to get active when you have mobility or balance issues. Find out more on why swimming can be a great part of your exercise regime when you have diabetes here.
8. Yoga/Pilates:
Both the practice of yoga and pilates focus on breath, alignment, strength and flexibility. It is well known that regular practice of yoga and pilates can help reduce stress levels and improve overall well-being.
9. TRX:
This is a full-body workout that relies on your own body weight instead of fitness machines or free weights. A regular TRX program can develop strength, flexibility and a firmer core. These exercises can be done individually or as part of a fitness class.
 10. Golf:
Given that golf is a sport that requires minimal intensity, it is very manageable for people of all fitness levels. In addition, golf courses are often situated in some of the most picturesque outdoor spaces. Keep in mind that courses with greater hills and longer holes will be more physically taxing.
 11. Tai Chi:
A centuries-old Chinese martial arts practice, Tai Chi encompasses gentle movements and is often done outdoors. This low-impact exercise has been shown to improve flexibility, mental clarity and overall well-being.
Be sure to follow standard exercise protocol when attempting any of these: stay hydrated, do your stretches before and after, and go at your own pace. Also remember to check your blood sugar levels before, during and after you do any low-impact exercises to see how your body responds to these activities.
It is a good idea to check with your healthcare team before beginning any fitness activity to ensure it is right for you.
Remember, you can stay active even when you have physical limitations. Try out several of the low-impact exercises noted above to see what works best for you. When you have diabetes, low impact exercise for diabetes is a wonderful, accessible way to keep moving and, in turn, optimize your health.