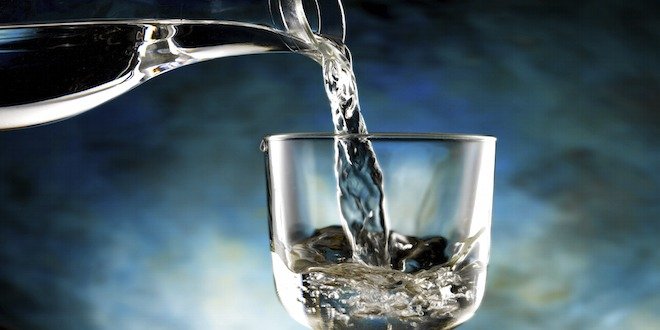 A healthy body needs water and salts in order to work properly. Dehydration happens when the body loses more water than it takes in during the day, resulting in low fluid levels. Managing dehydration can be a particular problem for people living with diabetes.
Diabetes and dehydration
During hot weather, the healthy body sweats to prevent overheating. This also happens during exercise, when the muscles generate large amounts of heat.
Normal sweating can cause the body to lose a large amount of fluid over the course of a day. The body tries to alert us to this loss and encourages us to take in more water by making us feel thirsty. However, many people with diabetes have a weakened thirst reflex and don't always get an urge to drink when the body needs water. If lost fluid is not replaced, dehydration may set in.
For more information on the challenges of hot weather for people with diabetes, see our expert blogger's article on this site entitled Managing the heat wave with diabetes.
Dehydration is also a risk for people suffering with diarrhea and/or vomiting. A huge amount of water and salts can be lost in a very short time.
Individuals with higher than normal blood glucose levels may also be generally at increased risk of dehydration.
Tips to avoid dehydration
• If you have diabetes, drink water regularly during hot weather. Carry a bottle with you at all times. Don't rely on thirst to tell you when to drink.
• Increase your fluid intake before, during and after exercise. A general guideline is to drink 6 – 8 ounces of water or another sugar-free drink before exercise. Then aim to continue drinking every twenty minutes during and after exercise.
• Sports drinks are often very sweet and high in sodium. Instead, drink water or low sugar soft drinks.
• When there is a risk of dehydration, avoid coffee and alcohol. Both are dehydrating because they increase the loss of fluids from the body.
• Extremely cold drinks can lead to stomach cramps. Aim to drink fluids that are at room temperature or that are cool rather than cold.
• Some fruits have high water content and can be refreshing in hot weather. But keep in mind that fruits contain carbohydrates and need to be considered as part of the day's total carb allowance.
Dehydration symptoms
These may include:
• Dark yellow urine
• Headache
• Dry eyes and/or mouth
• Feelings of dizziness or lightheadedness
• Tiredness or confusion
• Thirst
Severe dehydration may also result in low blood pressure, weak pulse and rapid heartbeat.
Mild dehydration can be treated by drinking more fluids. However, if there are many or persistent symptoms, seek immediate medical help. This is particularly important for children and seniors, and for individuals in poor health.
Diabetic hyperglycemic hyperosmolar syndrome (HHS)
When blood glucose levels reach extremely high levels over several weeks, a very serious complication can occur that is related to dehydration. This condition is diabetic hyperglycemic hyperosmolar syndrome (HHS). HHS does not usually cause ketones in the urine. However, it is potentially life-threatening and requires emergency hospital treatment.
HHS may build up over several weeks. Causes can include: health stress from illness or surgery; impaired thirst or reduced access to water; kidney malfunction; and/or poor diabetes management, including stopping medications.
HSS symptoms can include:
• Extremely high blood glucose levels
• Thirst
• Nausea
• High fever
• Increased urination
• Weight loss
• Low blood pressure
• Numbness
• Loss of normal movement
• Speech issues
• Loss of consciousness
If these symptoms occur, seek immediate hospital care.