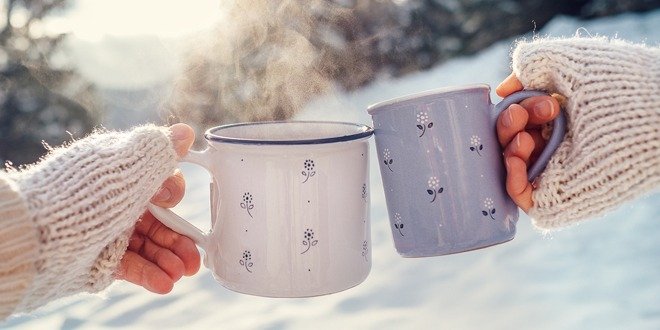 For many of us, drinking a cup of hot brewed coffee is a daily morning ritual. But do coffee and diabetes go together? The answer is yes, but it's important to be aware of how coffee impacts your disease.
The jury's still out on exactly how coffee affects diabetes because the research is somewhat conflicting. Some studies point to coffee increasing insulin sensitivity and other data shows that it doesn't. Your genetic makeup has something to do with how coffee will affect your diabetes as well. Certain genes may metabolize coffee differently, which can improve your blood sugar levels or make them worse.
How does coffee affect blood sugar?
What researchers do know is that the antioxidants in coffee can help lower your blood sugar levels by stimulating the cells in your pancreas to secrete more insulin. They also make cells more sensitive to the effects of insulin.
Several small studies have also shown that caffeine consumption can lead to fewer cases of nighttime hypoglycemia in people with type 1 diabetes. For those with type 2, caffeine has also been noted to decrease blood sugar levels during prolonged exercise.
Still other research indicates that espresso coffee and other caffeine products can cause a rise in blood glucose levels shortly after drinking it.
What are some health benefits of coffee?
Numerous studies have shown that drinking multiple cups of coffee a day will actually decrease your chances of developing type 2 diabetes. Both caffeinated and decaffeinated coffee has been associated with reduced diabetes risk.
The caffeine in coffee has also been shown to stimulate weight loss by increasing energy use and suppressing the accumulation of fat cells. This weight loss is beneficial in type 2 diabetes, given the link between excess weight and higher risk of disease.
So, bring on the coffee?
If you enjoy coffee, there is no need to quit just because you have diabetes. But it is key to monitor your blood sugar levels after consuming coffee to get a better sense of its effects on your body.
Talk to your healthcare provider as well to determine if and how much coffee will benefit you specifically.
And if you find yourself reaching for a cup of coffee every morning, be sure it is part of a healthy, balanced breakfast. You can find ideas for healthy breakfast options here.
How should I take my coffee?
As for how to drink your coffee, choosing a low-fat milk option is ideal. Just remember that most dairy products are high in hidden carbohydrates regardless of whether they are full- or low-fat. With that in mind, it's important to include milk (even the amount you put in your coffee) in your carb count for the day. You may also want to choose a no-sugar, milk alternative (i.e., almond, cashew etc.) if you're looking for a lower-carb option. Another tip to make your coffee a bit more diabetes-friendly is to cut back on any added sugar in your drink.
Here's more on how to navigate the grocery store for milk and other dairy products, as well as 3 things to consider when choosing milk products.
Even with conflicting research out there, the general benefits to drinking coffee mean you don't have to kick your coffee habit just because you have diabetes. Just be sure to speak to your diabetes healthcare provider to get advice on just how much coffee is right for you—and to keep tabs on your own blood sugar levels when you're consuming it.