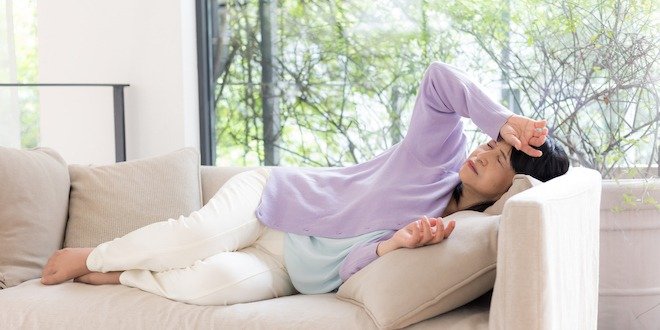 If you take insulin or some oral medications (for example, insulin secretagogues) to manage your diabetes, you may be at risk of hypoglycemia (low blood sugar). Here are five important steps for recognizing and treating hypoglycemia.
1. What is hypoglycemia?
Hypoglycemia is defined as follows:
A blood glucose level that is less than 4 mmol/L, or
Feeling any of the signs and symptoms listed below, or
Having symptoms that respond to treatment with carbohydrate
Common signs and symptoms of hypoglycemia include the following:
Feeling shaky, light-headed or nauseated
Nervousness, irritability or anxiousness
Feeling confused or unable to concentrate
Hunger
A rapid heart rate
Feeling sweaty or headachy
Weakness or drowsiness
Numbness or tingling on the tongue or lips
Symptoms associated with severe hypoglycemia (a blood glucose level that is less than 2.8 mmol/L) include the following:
Feeling confused and disoriented
Loss of consciousness
Seizures
2. What are the common causes of hypoglycemia?
More physical activity than usual
Not eating on time
Eating less than the usual amount
Unknowingly taking too much medication
Your body requires a lower dose of medication than the amount prescribed
The effects of drinking alcohol
3. How is hypoglycemia treated?
If you feel any signs or symptoms of hypoglycemia, test your blood glucose level immediately. If you are unable to test, or if you don't have your blood glucose meter at hand, start treatment anyway. Follow the 15–15 rule if you are able to eat or drink:
1. Eat or drink 15 grams of fast-acting carbohydrate:
In the form of glucose tablets (this is the preferred choice)
One tablespoon or three packets (3 teaspoons) of table sugar dissolved in water
175 mL (¾ cup) of fruit juice or a regular soft drink
Six LifeSavers®
One tablespoon of honey (do not use for children who are less than one year old)
2. Wait 15 minutes and retest your blood glucose level. If your blood glucose level is below 4 mmol/L, repeat treatment again until it is above 4 mmol/L.
Eat a snack if your next meal is more than one hour away, or if you are going to be active. An appropriate snack would be half a sandwich or cheese and crackers (something with 15 grams of carbohydrate and a protein source).
4. How do I help someone who is unable to swallow or is unconscious due to hypoglycemia?
A "glucagon emergency kit," which is available only by prescription, is used to treat hypoglycemia in these individuals. The kit consists of a glass vial, which contains the glucagon in dry powder form, and a syringe, which contains a diluting solution. The dry powder must be mixed with the diluting solution before administration. The glucagon emergency kit should be stored at room temperature.
To administer the glucagon emergency kit, the following steps should be taken:
Remove the seal from the vial of glucagon powder.
Remove the needle cover from the syringe. Do not remove the plastic clip from the syringe, as this may allow the push rod to come out of the syringe.
Insert the needle into the rubber stopper on the vial, and inject the entire contents of the syringe into the vial of glucagon powder.
Remove the syringe from the vial and gently swirl the vial until the liquid becomes clear. Glucagon should not be administered until the solution is clear and has a water-like consistency.
Insert the same syringe into the vial and slowly withdraw all of the liquid. For children who weigh less than 20 kg (44 pounds), withdraw only half of the liquid (the 0.5 mark on the syringe).
Select a clean site on buttock, arm or thigh and inject the glucagon immediately after mixing. Inject the glucagon the same way that you would administer an insulin injection, and then withdraw the needle. Apply gentle pressure to the injection site.
Turn the person on his/her side. This is important, because when an unconscious person awakens, he/she may vomit. Call 911 immediately after administering the glucagon.
As soon as the person is awake and is able to swallow, give him/her 15 grams of a fast-acting carbohydrate (see list above).
Discard any of the unused glucagon.
5. What should be done after an episode of hypoglycemia?
Identify the possible causes of the hypoglycemia episode, and make relevant changes to your diabetes regimen. Talk to your healthcare team if you need help making changes.
Wear MedicAlert® identification so that others can help you if you need assistance in the future.
If you are at risk of having severe episodes of hypoglycemia or have experienced them in the past, make sure that your relatives or close friends know that if you become unconscious, medical assistance must always be sought. If you are unconscious, glucagon can be administered while awaiting medical assistance (see instructions above).
Hypoglycemia can happen very quickly, so it must be treated immediately. A fast-acting carbohydrate is the preferred remedy for people who can swallow; otherwise, glucagon must be given by injection while waiting for medical assistance.