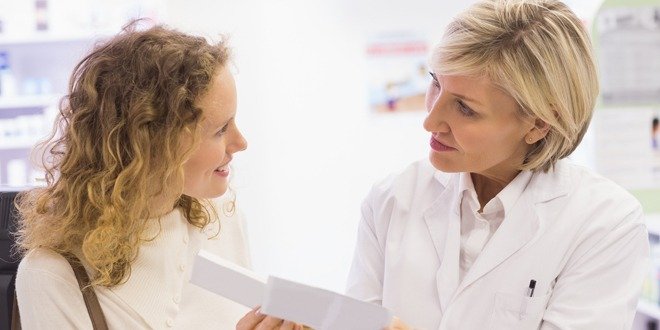 What is metformin?
Metformin, which is used to treat type 2 diabetes, is a medicine in a class called "biguanides." It lowers blood sugar levels by decreasing the amount of glucose that your liver releases into the bloodstream. Metformin is also an "insulin sensitizer," meaning that it helps make it easier for your body to use insulin. When cells are insulin sensitive, they are able to take more glucose from the blood to be used for energy.
Metformin is available as a generic drug, but brand names include Glucophage® and Glumetza®. It comes in a regular tablet and is also is available as an extended-release (long-acting) tablet. The regular tablet is generally taken with meals, one to three times each day. The extended-release form is typically taken once a day with the evening meal. If you are taking the extended-release form it must be swallowed whole and cannot be crushed, split or chewed. Also, you may see something that looks like the tablet in your stool; this is normal and not a cause for concern.
Why is metformin prescribed?
The reason why metformin is often used as the initial medication in most patients with type 2 diabetes is because of its effectiveness in lowering blood glucose levels, its relatively mild side effect profile, its long-term safety track record, its low risk of hypoglycemia and its lack of causing weight gain.
When first starting on metformin, you should notice an improvement in your blood sugar levels within a few weeks; however, it may take a few months to see its full effect. Be sure to check your blood sugar levels as instructed by your healthcare team so that you can see how the medicine is working for you.
Are there side effects?
Because metformin does not signal the pancreas to release insulin, there is little risk of low blood sugar (hypoglycemia) when taking it.
Metformin is safe, effective and generally well-tolerated. For these reasons, the Diabetes Canada Clinical Practice Guidelines recommend starting people with type 2 diabetes on this medicine, even when a person is first diagnosed with diabetes. But, as with all medicines, it's not free of side effects. The most common ones associated with metformin include:
Loose stools (diarrhea)
Loss of appetite
Metallic taste in mouth
Nausea/vomiting
Passing of gas
Stomach ache
Heartburn
The most common side effects of metformin are related to the stomach or intestines. Diarrhea is the most common, but some people report problems with the upper digestive tract, such as nausea or heartburn. Metformin is usually started at a low dose to reduce these side effects, and then gradually increased as the body adjusts to the drug. Gastrointestinal side effects can also be reduced by taking metformin with a meal. The full benefits of metformin (including lower blood glucose) are often not seen until the dose is adjusted upward.
Reduced vitamin B12 absorption is another possible side effect of metformin, leading to a deficiency in approximately 20% of people who take it. Vitamin B12 deficiency can cause anemia and nerve damage. If you take metformin, ask your doctor about having your B12 level measured and whether you should take B12 supplements.
A more serious – but very rare – side effect of metformin is a condition called lactic acidosis. Lactic acidosis can be life threatening and it happens when there is not enough oxygen in the body and too much lactic acid builds up in the blood. Dehydration and drinking large amounts of alcohol can bring on lactic acidosis, but some medical conditions (such as cancer, severe kidney failure, heart failure, HIV and AIDS, and respiratory problems) can cause this, too. If you have any of these conditions and take metformin, you are at higher risk of getting lactic acidosis.
The symptoms of lactic acidosis include the following: abdominal or stomach discomfort; decreased appetite; diarrhea; fast, shallow breathing; a general feeling of discomfort; muscle pain or cramping; and unusual sleepiness, tiredness or weakness. If you have any symptoms of lactic acidosis, seek emergency medical help right away.
Are there any drug interactions?
Metformin works well with other medicines, so there are very few drug interactions. However, it is always best to let your healthcare team and your pharmacist know your medication history.
Combinations of metformin and other glucose-lowering drugs have been shown to be significantly more potent than either medicine alone — and sometimes even more potent than the sum of each drug's individual effect. Since taking multiple prescription drugs can be a challenge, metformin has been combined with a number of other diabetes medicines to create capsules or tablets with more than one diabetes drug in them. Ask your pharmacist for more information about combination medications, and if one of them might be right for you.
Any other important information?
If you are sick, vomiting, have diarrhea, or cannot drink enough fluids, you should stop taking metformin until these symptoms go away. Check your blood sugar levels more often, and drink lots of fluids so that you do not become dehydrated.
If you need an x-ray or CT scan that involves a dye being injected into your vein, you'll need to temporarily stop taking metformin. Discuss how to do this safely with your diabetes healthcare team prior to the appointment.
Metformin, in addition to lifestyle changes, is a great starting point to effectively treat type 2 diabetes. However, due to the progressive nature of the disease, it is likely that additional diabetes medications may need to be added to properly control blood sugar levels.