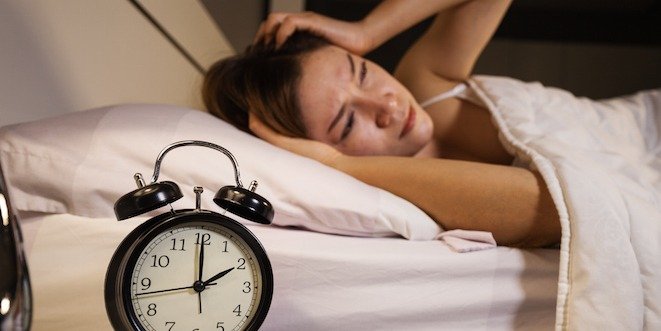 Low blood sugars (hypoglycemia) can be, at most, life threatening and, at the very least, an annoyance. In general, they're pretty disruptive to your life! Lows that happen at night, when you are asleep, can be especially frightening.
What is a severe low?
A severe low is defined as hypoglycemia that a person is unable to treat themselves. That is, they can't recognize that they are low and treat it with a fast-acting carbohydrate. If you sleep alone, and there is no one to help you recognize a low, it is generally recommended that you maintain a higher average blood sugar overnight if severe lows are a risk.
Lows can happen in type 1 and type 2 diabetes. The inability to recognize a low is more common if you have longstanding diabetes. For more information about why you should be concerned about low blood sugars, read Lori Berard's expert blog.
Find your threshold
Low blood sugars are generally described as those that are less than 4.0 mmol/L. However, some people tell me that they may feel low at 5.0 mmol/L, while others say they don't feel low even when their blood sugar is 2.8 mmol/L. So, the first thing to figure out is, what your blood sugar number or threshold is when you are feeling low To do that, it is important to check your blood sugar when you are low so that you know at what number you usually feel a low (day and night).
Sometimes, the threshold may be higher if your blood sugar is dropping quickly; this means that a 5.0 mmol/L on its way down to 3.0 mmol/L may feel very different than a 5.0 mmol/L that's rising to 8.0 mmol/L. Conversely, if you are not feeling low until your blood sugar is less than 3.0 mmol/L, you don't have much of a buffer for being able to think straight and be able to treat the low before it becomes so low that you are unable to self-treat.
A person with diabetes may have an adequate threshold for detecting lows in the day, but the threshold is lower at night. If, in the day, the low threshold changes and is lower or actually non-existent, it may be a sign that there are undetected lows in the night that go untreated and are lowering the threshold in the day as well. In this case, although we recommend that people check occasionally in the night to see what happens to blood sugars overnight, it is even more important to set an alarm and see if there are lows during the night that you were previously unaware of.
How do night-time lows feel?
Night-time lows may feel different if you are asleep. Generally, if you wake in the night for no apparent reason, especially if you have some trouble in the day with a low threshold for detecting lows, it may be a good idea to check your blood glucose. Some people sweat profusely but don't wake up, and don't know they've had a low in the night until they notice their sheets are wet or their spouse mentions it.
Is the low predictable or unpredictable?
Generally, a low blood sugar is predictable if there is a reasonable explanation for it (e.g. accidentally taking the wrong insulin, taking too much insulin, counting carbs incorrectly, doing extra exercise, drinking alcohol before bedtime). Unpredictable lows are when no obvious reason can be found. In this case, the unpredictable low could be a "one off" that occasionally happens and is more common with cloudy or N insulin. If it happens more than once, it could be a sign that you need to change your insulin routine – either the dose or type. For example, it could be a change in your weight (weighing less means that you would require less insulin) or that the liver is not making as much sugar overnight (there are various causes for this), or just being on the wrong type of insulin that is peaking in the night.
Causes of night-time hypoglycemia
The cause is always too much insulin on board, compared with glucose in the blood stream. Two types of medications can cause blood sugars to drop below 4.0 mmol/L. One is the group of oral medications that help you secrete insulin such as repaglinide (GlucoNorm®), glyburide or gliclazide (Diamicron®). The other medication is insulin. Generally, night-time lows are caused by the basal insulin, NPH or insulin glargine (Lantus® or Toujeo®), but a large dose of a meal-time insulin – especially regular (R, Toronto® ) – can last as long as six hours and also cause a low or can certainly cause a low if used for a correction dose before bed. Generally speaking, for people with type 1 diabetes who are totally dependent on insulin, they tend to become more sensitive to insulin as the day progresses and require less at bedtime for a correction and less at 2:00 to 3:00 am for basal insulin than, for example, at 9:00 am.
How to avoid night time lows
Medication
To avoid lows, the number one thing would be not to take the medications listed above (this applies only to people with type 2 diabetes). Some people who are on the medications listed which help to release insulin and who may be having lows day or night, may be able to take newer medications that don't cause lows. That's why it's important to mention your lows to your diabetes healthcare team and ask if there is a different medication you could take instead.
If you do need to take these oral medications, they should usually be taken at suppertime, with food, to help with the rise in blood sugar. They should not be taken after supper or at bedtime.
Insulin
If you take insulin, it is important to know how night-time or basal insulin works for you. Some insulins peak in six to eight hours: if you take them at suppertime, that means the peak will occur in the middle of the night. This is most common with NPH insulin (e.g. Novolin NPH®, Humulin N®). Taking it at bedtime – so that it peaks more toward morning – is a good idea. Pre-mixed insulin (e.g. Humalog Mix®, NovoMix®) also tends to peak in the night but it must be taken with supper, as it has a short-acting component and is a common cause of night-time lows for people with type 2 diabetes.
If you do take your insulin at bedtime, and your blood sugars still tend to drop in the middle of the night, you may need to have a bedtime snack (composed of a starch and a protein) to help reduce overnight lows. As well, although I don't normally advocate adjusting this bedtime insulin, if you have been more active than normal, especially in the evening (e.g. hockey practice or going to the gym), then lowering your night-time insulin is a good idea. Newer insulins, such as insulin glargine (Basaglar®, Lantus® or Toujeo®), insulin degludec (Tresiba®) and insulin detemir (Levemir®), are more predictable and tend to peak less, and therefore cause fewer lows in the night.
For some people (usually those with type 1 diabetes), an insulin pump may be the answer, as a small and consistent dose of insulin is given for basal insulin. As well, the pump can be programmed to decrease the amount of insulin administered for a few hours in the middle of the night. Insulin pump therapy can be especially beneficial if the pump is combined with a continuous glucose sensor and alarms to wake you up, if you are heading for a low blood sugar.
Helpful hints for treating hypoglycemia
Here are a few helpful hints for low blood sugars:
Keep a small night light within easy reach, so you can see in the night.
Leave your blood glucose monitor by the bed so it is easy to check during the night.
Leave a treatment right by the bed so you don't have to get up in the night.
Once you treat a low in the night and are above 4.0 mmol/L (you will need to re-check), eat a snack that contains a starch and a protein to maintain your blood glucose level.
If you have had – or are at risk for – a severe low, be sure to have a glucagon treatment by your bedside. In the event of a severe low, the glucagon treatment would need to be administered by another person who has been instructed in its use.
In the morning and before the next night, try to figure out if this was a predictable low and change what needs to be changed. If it is an unpredictable low and it occurs more than once, it may be time for a change of insulin routine or insulin type.