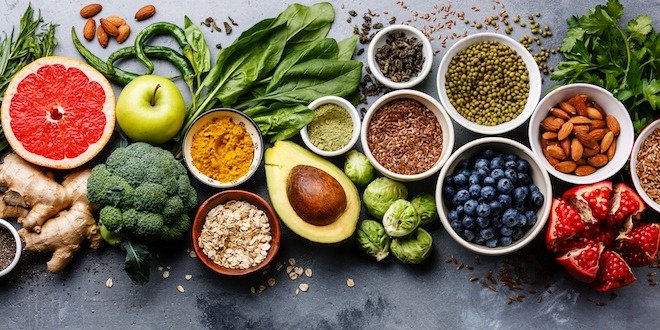 Did you know that antioxidant-rich foods could reduce type 2 diabetes?
What foods are rich in antioxidants?
A number of incredibly healthy foods are very rich in antioxidants. These include:
Fruits, such as cranberries, blueberries, blackberries, plums, purple and red grapes, oranges, mangos, peaches, tomatoes and watermelon
Vegetables, such as kale, spinach, Brussel sprouts, alfalfa sprouts, broccoli, beets, red peppers, onions, corn, artichoke hearts and eggplant
Dark chocolate
Nuts, such as pecans, walnuts, pine nuts and almonds
Kidney beans and pinto beans
Black and green teas
Besides antioxidant-rich foods, there are other diabetes "super foods" you might want to try. Click here to learn more.
What are antioxidants?
An antioxidant is a molecule that inhibits the oxidation of other molecules. Oxidation is a chemical reaction that can lead to further reactions that may damage cells. Antioxidants help prevent or stop cell damage caused by oxidants.
Antioxidants are naturally found in many plant-based foods. While there are thousands of antioxidant compounds, some common ones found in foods include favanols (found in chocolate), resveratrol (found in wine) and lycopene (found in tomatoes). Other popular antioxidants include vitamins A (beta-carotene), C, E and catechins.
How do antioxidants work?
Antioxidants are important disease-fighting compounds. Scientists believe they help prevent and repair the stress that comes from oxidation, a natural process that occurs during normal cell function. A small percentage of cells becomes damaged during oxidation and turn into "free radicals" (these are toxic by-products of oxidation that can cause damage to living cells and tissues). This in turn can start a chain reaction, harming more cells and possibly causing disease.
Antioxidants help ward off cell damage by "cleaning up" or removing free radicals before they can do harm. Antioxidants are released from the foods we eat through digestion and travel through the bloodstream and into the body's cells.
How can antioxidant-rich foods reduce type 2 diabetes?
A number of studies have shown that eating antioxidant-rich foods can actually reduce the risk of type 2 diabetes. It may be because antioxidants counteract the effect of free radicals, which are damaging to cells. As well, they may have an effect on the sensitivity of the body's cells to insulin. There may be other reasons for the benefits of antioxidants, and researchers are still studying their effects and their role in reducing the risk of type 2 diabetes.
One recent study of antioxidants and their relationship to diabetes involved an analysis of more than 64,000 women. None of the women (whose average age was 52 years) had diabetes at the start of the study. They all completed a very detailed dietary questionnaire regarding their daily nutrition intake.
At the end of the 15-year study, the researchers found that women who consumed high levels of antioxidant-rich foods had a 27% reduction in their diabetes risk, compared with women who consumed very few antioxidant-rich foods.