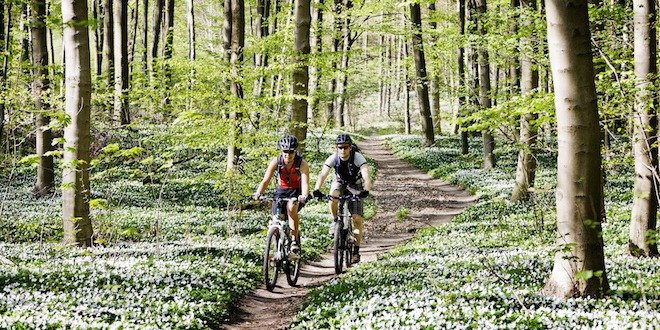 Losing weight and making nutritional fixes to your diet will not only help in preventing you from getting certain types of diabetes, these changes can significantly improve your condition if you already have the disease. Here's the scoop on how to do your part to prevent diabetes or even reverse it as an adult.
Can all types of diabetes be prevented?
Research from several clinical trials support the notion that type 2 diabetes is preventable by taking good care of your body. However, researchers have yet to pinpoint the measures needed to prevent type 1 diabetes. That said, you can prevent the complications associated with type 1 diabetes by keeping your blood sugars in check.
What are the risk factors for type 2 diabetes?
Having close family members with diabetes, being at least 40 and coming from a high-risk ethnic population are risk factors for type 2 diabetes that you obviously can't control. Fortunately, many of the other risk factors are ones you can. These include:
Being overweight, especially around the middle
Being physically inactive
Having high blood pressure and/or high cholesterol
Being diagnosed with prediabetes or having diabetes complications such as eye, kidney, nerve or heart problems.
Smoking
How can you recognize type 2 diabetes?
Some of the common signs that you may have diabetes include:
Excessive thirst or hunger
Fatigue
Blurry vision
Frequent urination, especially at night
Sores or cuts that won't heal properly
If you are experiencing any of these, check out this article and be sure to see your healthcare provider to test for diabetes.
Prevention is king
If you're at high risk for type 2 diabetes or have been diagnosed with pre-diabetes, the research shows that your lifestyle can make a huge difference in preventing or delaying your condition from becoming a chronic disease. Here's how:
Keep your weight in check: Losing even five to 10 per cent of your current weight can make a huge difference in keeping diabetes at bay. Check your portions and reduce the number of calories you eat and drink every day to lose weight and keep it off.
Fill your plate with all good things: Be sure to eat a variety of foods from each food group, with a focus on getting plenty of whole grains, fruits and vegetables. Avoid processed foods wherever you can, and reduce your sugar and fat intake.
Get active: Aim for at lease 30 minutes of exercise, five days a week. Not only will this help you lose weight and lower your blood sugar levels, it should improve your mood and keep you motivated.
Butt out: Smoking contributes to insulin resistance, which can lead to type 2 diabetes. If you haven't been able to quit on your own, talk to your pharmacist, physician or other healthcare provider who can provide the tools to help you.
Can type 2 diabetes be reversed?
Even if you have already been diagnosed with type 2 diabetes, there are ways to improve your condition and even reverse it. Weight loss is a key factor, as excess fat negatively affects the production of insulin and how your body uses it.
Some research has even shown that bariatric surgery can reverse type 2 diabetes for an extended period of time. However, even losing weight on your own can help reduce symptoms, so committing to a good diet and regular exercise may be all you need.
Remember that you can play a pivotal part in preventing or at least delaying the onset of type 2 diabetes, so why not start now?