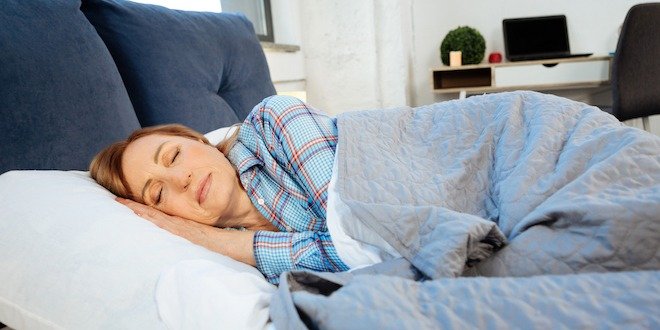 Ever wonder if your diabetes can cause fatigue? Sure we all experience fatigue from time to time, especially after exerting ourselves too much. But if you're constantly mentally or physically tired, your diabetes may have something to do with it. Diabetes Fatigue Syndrome is a condition commonly seen in people with diabetes. It can affect your ability to do daily tasks and manage your disease properly. Left untreated, fatigue will wreak havoc on your quality of life too.
Why does my diabetes cause fatigue?
 Diabetes affects blood sugar levels: 
There's no question that fluctuations in your blood sugar levels can cause fatigue. When your blood sugars are too high, for example, the blood can't circulate as efficiently and your cells don't get the oxygen and nutrients they need to function optimally. High blood sugar can also cause inflammation. This in turn, releases cells called monocytes into the brain causing fatigue. Similarly, if your blood sugars are too low, your cells aren't getting enough fuel to work well either, which affects your energy levels.
Diabetes affects sleep:
Blood sugar fluctuations can also disrupt sleep. High blood pressure can trigger headaches at night, as well as thirst and frequent urination. Nerve damage, or neuropathy, caused by your diabetes can cause tingling and burning in your legs and feet which can affect your sleep too. Read more about how diabetes can impact your sleep. 
Dealing with diabetes is stressful:
Managing your diabetes means tracking blood sugar levels, paying attention to your diet and taking medication in a timely manner—every day! All of this can be overwhelming and stressful. As well, research shows that people with diabetes are twice as likely to suffer from depression than people without. Feeling tired and easily fatigued are key symptoms of depression. Find more on the symptoms that may signal depression.
What else causes fatigue?
 Lifestyle factors:
Being overweight and getting little exercise when you have diabetes can also contribute to fatigue. Lots of research points to the positive effects of regular exercise in alleviating symptoms of fatigue. In fact, moderate to vigorous exercise has been proven to enhance energy and improve your mood. Find out how even standing or light walking can be beneficial when you have diabetes.
Other medical conditions and medications:
Keep in mind that fatigue can also be a symptom of other underlying conditions such as:
Anemia
Anxiety disorders or depression
Sleep apnea
An under-active thyroid
An infection or inflammation
Heart disease
Kidney problems
Some of the medications may be contributing to your lack of energy too. These include:
Corticosteroids, which are used to treat inflammation and pain
Statins for cholesterol
Diuretics for high blood pressure
Beta blockers for high blood pressure and anxiety
How do I treat diabetes-related fatigue?
Improve your lifestyle: Making changes in your day to day life can help reduce fatigue. Here are some lifestyle changes to consider:
Lose some weight or maintain a healthy weight
Engage in moderate to vigorous exercise multiple times a week
Make healthy food choices
Limit stress as much as possible and find ways to unwind
Develop good sleep habits, such as regular bedtimes and no screen time at night
Manage your blood sugar levels: Monitoring your blood sugar levels regularly will ensure you're not experiencing the highs and lows that will negatively impact your sleep.
Seek professional advice: Be sure to check in with your diabetes healthcare provider to help you monitor your diabetes and determine if there are underlying conditions that could be contributing to fatigue.
Remember that feeling fatigue on occasions is normal when you have diabetes, but feeling exhausted all the time is not. Getting to the bottom of the issues contributing to your fatigue will mean you can get on top of staying healthy.