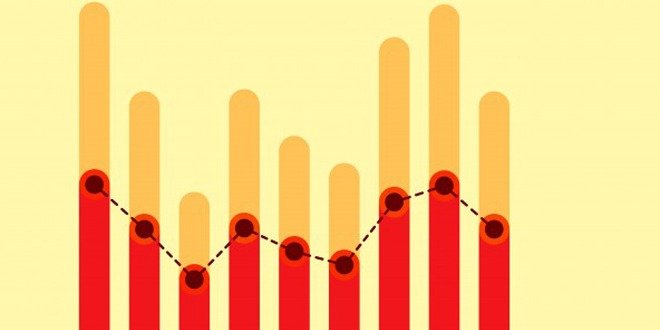 Despite all the advances in recent years, the fact remains that diabetes management is not a perfect science. You may follow the diabetes healthcare team's recommendations to the letter and generally manage to keep blood glucose levels within targets, and then suddenly – out of the blue – large blood glucose level fluctuations occur.
Try not to be discouraged. This is common, even though healthcare professionals don't always know the reasons for it. Accept that not all blood glucose levels will be perfect. With the best will in the world, strange blood glucose readings will sometimes happen. That's life!
Keep Expectations Realistic
Some people have overly demanding expectations and expect far more of themselves than is reasonable. Rather than aiming for a specific target number at any particular time, discuss a reasonable and realistic range with the healthcare team. The targets should help you live healthily and also be realistic with regards to age and lifestyle.
Agree with the healthcare team on numbers that will be considered too high, and numbers that will be considered too low. Discuss what actions should be taken if this occurs on one occasion and also whether different actions should be taken if it occurs on a number of occasions.
If blood glucose levels are often too high or too low, the healthcare team may decide the diabetes plan should be adjusted.
Causes of Blood Glucose Swings
If blood glucose monitoring reveals levels are too high, think about whether there is an obvious cause. Sometimes there may be. Was supper larger than usual? Did it unknowingly include a high carb food? Did a stressful event occur during the day?
For people who take insulin, blood glucose levels will also sometimes swing high after exercise. This can happen if there is insufficient insulin in the bloodstream prior to exercising. If this happens on a regular basis, talk to the healthcare team about ways to avoid this.
When people are coming down with a cold or flu, blood glucose levels may swing erratically. Your healthcare team may recommend that in instances like this, blood glucose levels should be checked every two to four hours.
Always remember that blood glucose levels vary across the course of a day, and can vary according to lifestyle actions such as eating and physical activity. Your diabetes health care professional will recommend the blood glucose target range for your situation.
As a general guide, Diabetes Canada recommends the following blood glucose targets:
| | |
| --- | --- |
| A1C | less than or equal to 7% |
| BEFORE MEAL | 4.0 to 7.0 mmol/L |
| 2 HOURS AFTER  MEAL | 5.0 to 10 mmol/L |
| 2 HOURS AFTER MEAL IF A1C TARGET IS NOT BEING MET | 5.0 to 8.0 mmol/L. |