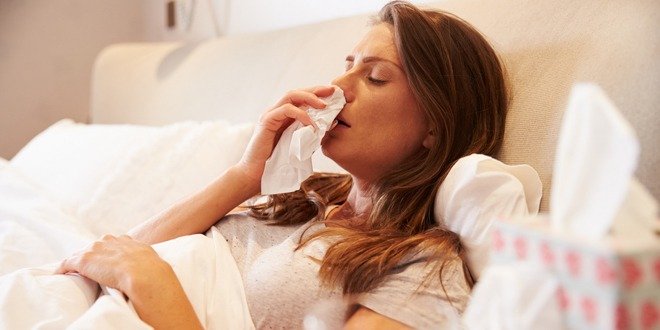 The day to day management of diabetes can be difficult enough, but when you are unwell it can be even more challenging. It is important to talk with your diabetes team, including: your family or support people; diabetes educators (nurses, dietitians and pharmacists); and primary care providers (doctors and nurse practitioners, specialists, dentists, etc.). They can help you prevent getting sick, recognize when you are sick and take steps to reduce the harm to your health when you get sick. This advice will differ among individuals, depending on the medication they're taking and other chronic conditions that may complicate diabetes management.
People living with diabetes can get ill in a number of ways but there are a few "common pathways" that need to be recognized and managed.
Dehydration
What is dehydration?
This is a state where body fluid loss is greater than fluid intake. This commonly happens when the person is not eating or drinking, is vomiting, or has diarrhea. If the individual also has a fever this will contribute to the fluid loss. The elderly in particular may not realize they are dehydrated and won't notice or mention that they are thirsty.
How does dehydration affect diabetes management?
In general, being ill for any reason will increase the "fight or flight" hormones – adrenalin and cortisol – which make a person more resistant to their own insulin and in turn this makes blood glucose go up. Moreover, if the body is low on fluid volume, this will also cause an elevation in blood sugars.
Steps for managing dehydration
First, it is important to recognize that you may be dehydrated, so check blood glucose more often than you normally would to keep tabs on your blood sugars. If you have medication that can lower blood glucose, such as insulin, you might ask your team for a "correction" scale that will give you more insulin when you are ill. It is especially important to continue with your usual basal insulin and monitor your glucose levels. If you are able to drink, stay hydrated. Have fluids on hand with and without calories, so when you check your glucose levels you are able to take appropriate fluids (check out this blog for suggestions of fluids). Don't get too worried if you have type 2 diabetes, are not on insulin and your sugars are a bit higher than normal when you are ill. Ask your healthcare team what blood sugar level should concern you if you are ill.
The other consequence of being dehydrated is that the flow through the kidneys decreases. If someone is young and healthy and has good kidney function to start with, this may not be of concern. However, for those who are older and may already have compromised kidney function, the decrease can be very significant. The consequence of this is twofold: first, certain medications are cleared through the kidneys, so the action of the medications may be greater during a time of dehydration; second, blood pressure may decrease to a level of concern.
Which medications should be temporarily discontinued?

Metformin: Metformin should be stopped temporarily for the very rare risk of a life-threatening condition called lactic acidosis. However, this would be an unusual occurrence in a person outside of a hospital admission situation.
Glyburide, gliclazide, or glimepiride: These medications may cause more insulin than usual to be released during times of dehydration, which can cause low blood sugars.
Canagliflozin, dapagliflozin, or empagliflozin (SGLT2 inhibitors): These medications should be discontinued temporarily for two reasons: 1) a very rare side effect is ketoacidosis, even in type 2 diabetes. Usually this is seen in people who are already on insulin and who do not get the signal to raise their insulin dose when ill, as the SGLT2 inhibitors lower glucose even when ill; and 2) this class of medication lowers blood pressure, which can dip too low if a person is dehydrated.
Blood pressure medication: Discuss with your physician or pharmacist which medications to stop if you are dehydrated. Commonly, this would include ones called angiotensin-converting enzyme (ACE) inhibitors, angiotensin-2 receptor blockers (ARBs) and water pills (diuretics).
Anti-inflammatory medication: In general, non-steroidal anti-inflammatory medication (for example, ibuprofen) should not be used in people with diabetes as they have been linked with a decrease in kidney function over time. However, when a person is dehydrated these can have an even more harmful effect.
Click here to access a tool you can use with your diabetes healthcare team member so that you are prepared for sick days.
Cough, Cold and Flu symptoms

The best approach is prevention. Hand washing, annual flu shots and, for people who are at risk, pneumonia vaccinations are all recommended for people with diabetes. If you get ill with these symptoms, stay hydrated, as outlined above, and check blood sugar levels more often. Keep your temperature down with acetaminophen, which is safe to use in diabetes.
If you have COPD (chronic obstructive pulmonary disease) you should have a "rescue" plan for increasing your inhalers or, in some cases, taking an oral steroid drug. I mention this, as it is a common treatment for times of a worsening of COPD; however, this drug – usually prednisone – can increase blood sugars and insulin is sometimes required to control this rise. That's why a plan should be in place.
Illness that decrease activity

Any time your ability to move is decreased by illness, your blood glucose may go up. People with diabetes are often surprised by this. So, if you have knee pain or a sprained ankle, don't be caught off guard by your numbers rising. Stress, of course, also plays a role. If this illness is going to be for a prolonged time, it may be worth re-engaging with your diabetes team to see if you need to increase your diabetes medications on a temporary basis. Be sure to check your numbers more often and show them to your team, so medications may be updated.
Several blogs at the Diabetes Care Community website have touched on managing sick days including:
The most frightening consequence of getting sick, in type 1 diabetes, which is ketoacidosis
This life-threatening consequence can happen even faster in children with type 1 diabetes
If you are ill there are steps you can take to avoid hospital admission, as well as steps to take while in hospital to be your own bet advocate
With a little planning in advance, you can learn to manage sick days. By creating a personalized plan with this sick day management tool you will be well-equipped to know what to do and what to have on hand. This will help decrease the risk of complications from illness.