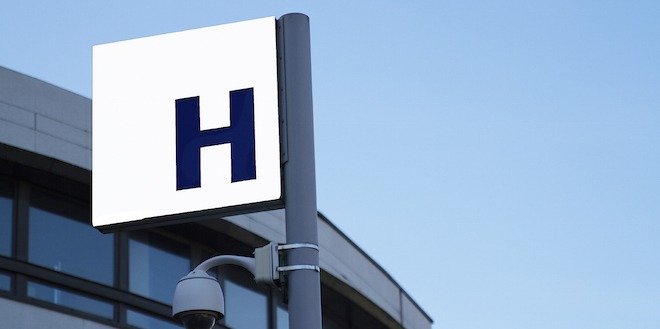 No one likes to be in hospital, but the reality is that diabetes and hospital admissions are not uncommon. At any given time on a hospital medical ward, about 25% of the people there have diabetes. Usually, the admission to hospital is not directly related to diabetes – such as a high or a low blood sugar – but is for some other reason. Since diabetes is not the primary reason for the hospital stay, the diabetes may sometimes not receive the attention it needs to be properly managed.
Looking after diabetes in hospital can be a challenge as everything is different from the usual routine at home. Food, activity and medications are often not the same, and the fact that people are stressed, both physically and mentally, contributes to variable blood sugars.
It is best if the person with diabetes comes to the hospital with a list of their usual medications, and particularly the names and doses of their diabetes medications, especially the doses and types of insulin. If the person you support is on a "basal/bolus" routine of slow acting insulin once a day and variable amounts of fast-acting with meals to cover food and to "correct" high sugar, don't call this "sliding scale" if asked. Often the staff may interpret this as only fast-acting insulin to "correct" a high sugar premeal and won't include a set amount to cover food. Often they also won't use basal or slow acting insulin. Using "sliding scale" insulin with only fast-acting can result in a wide variation in blood sugars.
If the person you support normally adjusts their own insulin at home, ask the physician if they can continue to adjust and administer their own insulin in hospital. Sometimes they may not be able to temporarily, as they may be too sick, but once they are feeling better they will have a better idea of doses of insulin to match with their food than having a "set" amount ordered. If the person going into the hospital is on an insulin pump, they may need to explain to staff how this works. If it is a scheduled hospital admission, they should work with their healthcare team in order to continue using the pump in hospital. They will need to bring extra set changes with them.
It is also important to have a treatment for low blood sugars handy so the person with diabetes can self-treat. They should however mention that they are having symptoms of low blood sugars immediately to staff.
Avoiding hospital admissions is also important. Having the diabetes team develop a plan to manage sick days can be helpful. This may include what types of medicines to discontinue if there is vomiting and dehydration, how to manage blood sugars – both highs and lows – when to test for ketones in the urine or blood and how much extra insulin to take if ketones and high blood sugars are present. Having a yearly flu shot can also help avoid admissions in adults.
When new medications are started, always ask if they might affect blood sugars. For example, steroids or prednisone can greatly increase blood sugars.  When your loved one leaves hospital, be sure they have a list of any new medications or changes in doses of medications. Finally, it always helps for the person living with diabetes to have a friend or family member advocate for them while they are in hospital.