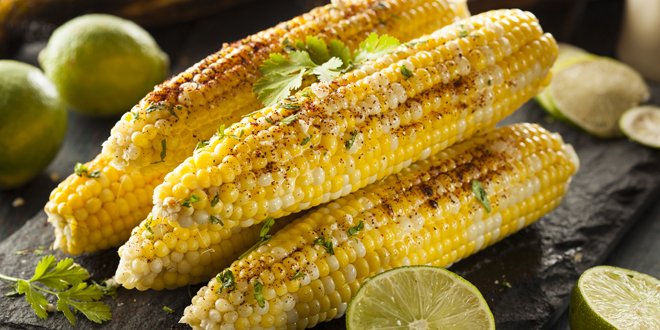 Can people with diabetes eat corn?
Corn is a delicious and nutritious vegetable and can certainly be part of your diabetes diet. What about popcorn? Or corn chips? Read on to learn about diabetes and corn.
Corn is classified as a "starchy" vegetable (along with potatoes, peas and squash). As their name implies, starchy vegetables contain more carbohydrate than "non-starchy" vegetables (such as broccoli, asparagus and onions). They can cause your blood sugar to rise. So, when eating corn, you'll need to keep your portion size in check.
If you are carb counting to help manage your diabetes, you'll want to take note of the carbohydrate content of corn and adjust your intake of other carbs at that meal accordingly.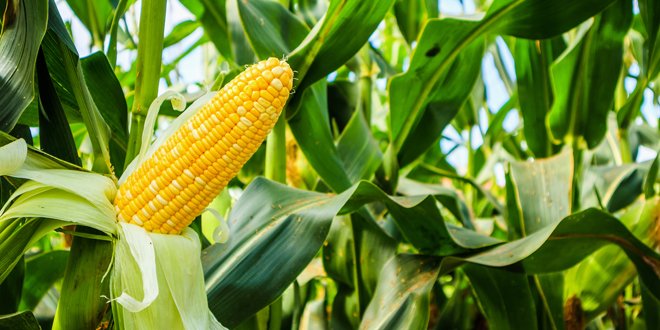 How much corn should someone with diabetes eat?
The standard serving size for corn is ½ cup. This is about the size of one small ear of fresh corn. A ½-cup serving of corn contains 72 calories and 15 grams of carbohydrate.
What are the nutritional benefits of corn?
One ½-cup serving of corn contains:
2 grams of dietary fibre
5 grams of protein
5 grams of fat (the majority of fat in corn is from heart-healthy monounsaturated or polyunsaturated fats)
Corn also provides excellent sources of the following vitamins and nutrients:
Vitamins A, B and C
Potassium
Magnesium
Iron
Zinc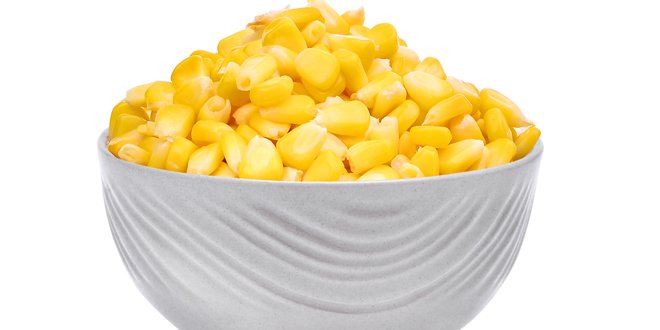 What are some ways to use corn in a diabetes meal plan?
If you want to keep things simple, steamed or grilled corn is a great side dish for any meal. Instead of butter, try mixing in a teaspoon of olive oil and a moderate amount of salt for additional flavour. You can also use corn kernels in salads, soups and stews – they add great texture and taste.
You can find delicious corn recipes right here at the Diabetes Care Community website. Mexican street corn elotes are a fun side dish that incorporate tart accent flavours of lime and feta cheese. You can also try a summer grilled corn salad with black beans and tomatoes the next time you're barbequing.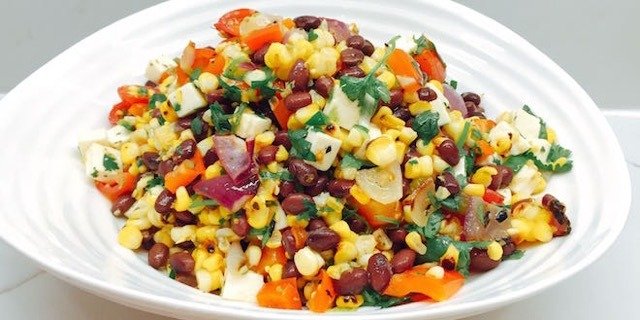 What about popcorn?
When air-popped and eaten plain (without oil, butter or salt), popcorn is a healthy whole grain food that is low in calories (about 30 calories per cup) and high in fibre (about 1 gram per cup). High-fibre foods take more time to digest than non-fibrous foods, so they keep you fuller longer. One serving of popcorn contains more than 70% of your recommended daily whole grain intake.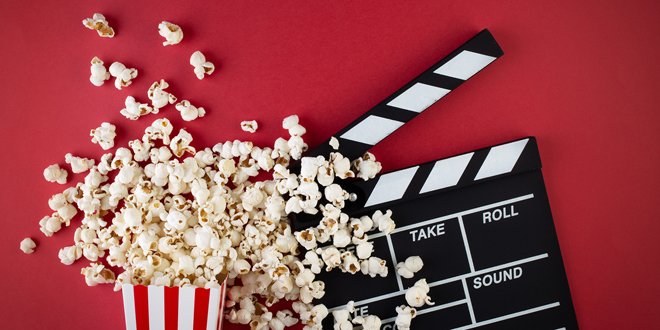 What about corn chips?
Like most fried snacks, corn chips are high in calories, fat and salt. For example, a 1-ounce serving of Frito-Lay regular corn chips (about 30 chips) contains 160 calories, 15 grams of carbohydrate, 1 gram of fibre, 10 grams of fat and 170 milligrams of salt. The nutrition facts for tortilla chips are similar: a 1-ounce serving of Tostitos original tortilla chips (about 11 chips) contains 140 calories, 19 grams of carbohydrate, 2 grams of fibre, 8 grams of fat and 120 milligrams of salt.
Even packaged corn or tortilla chips that are advertised as "baked" or "low fat" still have large amounts of salt and contain about the same amount of calories as regular ones.
Portion control is key to enjoying these snacks – choose them less often, and eat them in moderation.
Corn is a vegetable that is best enjoyed fresh or popped by people with diabetes. It is chock full of vitamins, nutrients and fibre, and can be prepared in a variety of flavourful ways. It's important, though, to take into account the carbohydrate content of corn and make adjustments to your meal plan as needed.