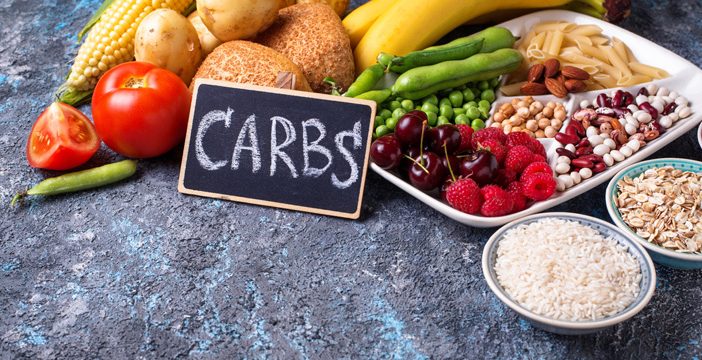 What's the best meal planning approach to manage blood sugars?
There are as many answers to that question as there are people living with diabetes. No specific meal plan is considered the best for diabetes management. It depends on the individual, the level of blood glucose control, the treatment plan (medication and/or insulin), activity level and many other factors. One diabetes meal planning approach that has become more common in recent years is carbohydrate counting. Carbohydrate counting or "carb counting," is a meal planning technique for managing blood glucose levels that is based on the premise that carbohydrate-containing foods have the greatest effect on blood glucose compared to foods that contain mainly protein or fat. Basically, as the name suggests, carb counting describes a way to find out the amount of carbohydrate in a meal or snack. Counting carbs is a good solution for many people with diabetes because it can be easier than using a more traditional exchange meal plan and makes it easier to include a wider variety of foods into a meal plan. There are two ways to do carb counting: Basic Carb Counting and Advanced Carb Counting.
1. Basic carb counting
This form of carb counting involves setting a limit for the amount of carbohydrate to eat at a specific meal or snack and keeping this amount consistent from day to day. This method of carb counting is most suitable for someone who is managing their diabetes with lifestyle (diet and exercise), oral medications or certain types of insulin. The key component of basic carb counting is consistency. Regardless of the foods chosen, the amount of carbohydrate remains the same. For example, if the target amount of carbohydrate for a snack is 15 grams, this could be taken as 1 slice of bread or a medium sized apple. There are many resources available for finding the carbohydrate content of foods and beverages including the Nutrition Facts table on packaged food and Diabetes Canada's Beyond the Basics: Meal Planning for Healthy Eating, Diabetes Prevention and Management.
To figure out how much carbohydrate to eat at a specific meal or snack, a good place to start is about 45-60 grams of carbohydrate per meal for females, and 60-75 grams of carbohydrate per meal for males. A Registered Dietitian can assist with figuring out the right amount. Once the carbohydrate amount is set, simply choose the correct portions of foods to match.
2. Advanced carbohydrate counting
This more advanced form of carb counting is often used by people who take mealtime insulin. This is done by matching the dose of insulin to the amount of carbohydrate in a meal or snack that the person chooses to eat. This approach provides more flexibility with carbohydrate amounts and food choices, rather than having to eat a certain amount of carbohydrates, even if the person doesn't want to. For example if a person wants to eat a much larger meal than usual, carb counting can helps determine how much extra insulin to take. On the other hand, eating less carbs would mean a lower dose of the mealtime insulin.  A Registered Dietitian can help to determine the amount of insulin needed to match a certain amount of carbohydrate. It's important to keep in mind the overall goals however. Having the flexibility to eat more carbs doesn't mean abandoning goals for weight management and other nutrition goals.
Speak to your healthcare team about the meal planning options that will work best for you. Whether it's carb counting or a more traditional meal plan you decide to work with, your healthcare team is there to help you succeed!