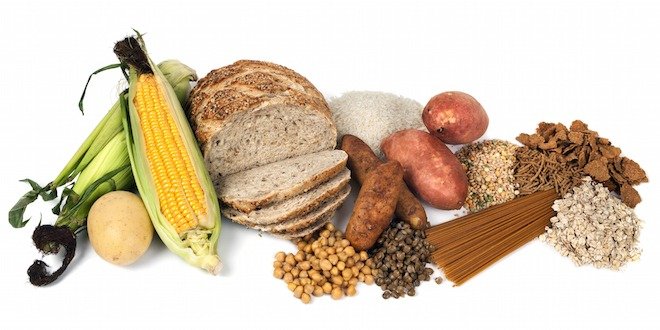 Why does your body need carbohydrates?
Everybody – including people with diabetes – needs to include foods that contain carbohydrate in their diet, because they are one of the body's main sources of energy. Carbohydrates are important in diabetes management. Carbohydrates in food are broken down into glucose, which is absorbed through the walls of the small intestine. The glucose then enters the circulatory system, causing blood glucose levels to rise. Therefore, managing carbohydrates is an essential part of the diabetes care.
Carbohydrates are one of three "macronutrients" that are found in the foods we eat (the other two are fat and protein). Macronutrients are substances that are required in relatively large quantities for growth, energy and overall health.
So, while some people think that carbohydrates are "bad" – especially for people with diabetes – they are an essential part of your diabetes nutrition and management plan.
What foods contain carbohydrates?
Carbohydrate is present in starchy foods, as well as fruit, vegetables, dairy products and sugars. Foods that contain carbohydrate include:
Grains, such as rice, oatmeal, bread, cereal, pasta, and crackers
Starchy vegetables, such as potatoes, peas and corn (non-starchy vegetables – for example, lettuce, cucumbers, broccoli and cauliflower – are generally very low in carbohydrate)
Fruit and fruit juice
Dried beans (for example, pinto and kidney beans)
Sweet treats and snack foods (such as soda, juice drinks, cake, cookies, candy and chips)
Not all fruits and vegetables are created equal! It is important to note that carbohydrate content can vary even in the same types of foods. Learn more about this.
How much carbohydrate is needed for diabetes management?
Diabetes Canada clinical practice guidelines recommend that 45% to 60% of a person's daily food intake should be composed of carbohydrate-containing foods. (Fat intake should be between 20% and 35%, and protein intake should be 15% to 20%). It's important to monitor and record your carbohydrate intake to ensure that you're not consuming too much, as this will cause your blood sugar levels to rise above their target ranges. Conversely, consuming too little carbohydrate may make your blood sugar levels drop, which could result in hypoglycemia.
Your healthcare team and your dietitian can help you develop a daily dietary plan that includes the right amount of carbohydrate – as well as protein and fat – for your nutritional needs. Here is some more information about carb content including a printable list of carbohydrate content in certain foods. 
What about carbohydrate counting?
If you're living with diabetes, carbohydrate counting is an effective way of managing your blood glucose levels. While carbohydrate counting is important for everyone with diabetes, it is particularly helpful for people who are on a basal-bolus insulin regimen so that their insulin dose can be individually matched to the amount of carbohydrate they eat and drink.
Carbohydrate counting is a flexible way to plan your meals. There are five basic steps to carbohydrate counting:
Make healthy food choices: enjoy a variety of vegetables, fruits, whole grains, low fat milk products, and meat and alternatives at your meals.
Focus on carbohydrate: Choose healthy carbohydrates as often as possible.
Set carbohydrate goals: Your healthcare team can help you set a goal for grams of carbohydrate to consume at each meal and snack. This may be the same from day to day or may be flexible, depending on your needs.
Determine carbohydrate content: Write down what you eat and drink throughout the day, and record the grams of carbohydrate in these foods and drinks.
Monitor the effect of carbohydrate on your blood sugar levels: Work with your healthcare team to correct blood glucose levels that are too high or too low.
It's important to include carbohydrates in your daily meal plan, and always record and monitor the amount and type of carbohydrate that you eat. This will help ensure that you get the right nutrients to maintain your good health!