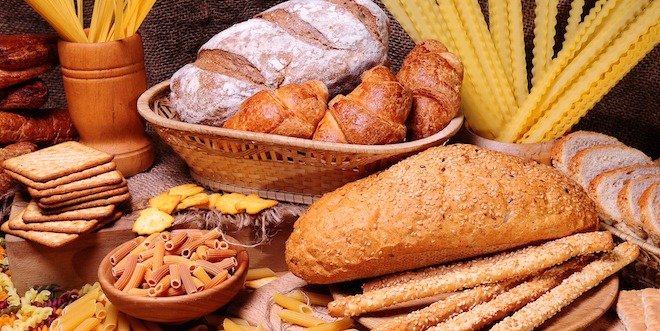 Carbohydrates are the macronutrient that the human body requires in the largest amounts. This is because carbohydrates are the body's main source of fuel, and are needed for organs and tissues to function properly. Carbohydrates can also be stored in the body and used later for energy.
That's why it's important that everyone consume carbohydrates as part of their daily meal plan. In fact, the Diabetes Canada clinical practice guidelines recommend that 45% to 60% of a person's daily food intake should be composed of carbohydrate-containing foods. Carbohydrates are found in starchy foods, as well as dairy products, fruits and vegetables, and sugars. (For more information about carbohydrates and diabetes management, click here.)
But, the carbohydrate content can vary among the same types of food. We'll review some of those foods here.
Yogurt
There are many types of yogurt available, and the fat, protein and carbohydrate contents can differ. In terms of carbohydrate, yogurt can be sweetened with sugar, glucose-fructose, or sugar-free artificial sweeteners. Yogurt also contains lactose, which is a naturally occurring sugar and is included in the total amount of carbohydrates on the nutrition facts table. Lactose in yogurt is well tolerated by people who are lactose intolerant.
Plain yogurt made from whole milk generally has about 12 grams of carbohydrate per cup. A low-fat, fruit-flavored yogurt has about 47 grams of carbohydrate per cup. Most flavored sugar-free yogurts are also fat free, and contain about 18 grams of carbohydrate per cup.
All yogurts can be consumed by people with diabetes, but it is important to check the Nutrition Facts Table on the package to see exactly how many carbohydrates there are in the brand and type of yogurt that you purchase.
Bread
Different types of breads are made from different types of flours, and the type of flour used determines the quantity and quality of the carbohydrates in the resulting bread. Both white and whole wheat breads offer nutrients – including essential vitamins and minerals – but whole wheat bread contains a different combination of carbohydrates than white bread, so it has a different effect on your health
Whole wheat bread is made from flour using all three parts of the wheat. It is known as "whole grain" flour. Whole grain flour contains the nutrients found in the bran, the embryo and the endosperm.
Breads made with 100% whole grains are a great source of complex carbohydrates, fiber, vitamins and minerals. But when bread is made from white flour, it's stripped of all of those nutrients, leaving just simple carbohydrates that your body will break down immediately into sugar.
Pasta
Whole-grain pasta is made from grains that have the germ, bran and endosperm all intact. These components are what give whole grains their high nutrient value. Regular pasta is commonly made from semolina or durum flour that has been refined. During the refining process, the nutrient-rich bran and germ are forced out of the grain, leaving just the endosperm behind. While the stripped-down regular pasta boasts a longer shelf life – and a cheaper price tag – it is nutritionally less healthy.
While carbohydrates are important for your overall well-being, choosing healthier carbohydrates will ensure that you get the most nutritional bang for your buck.