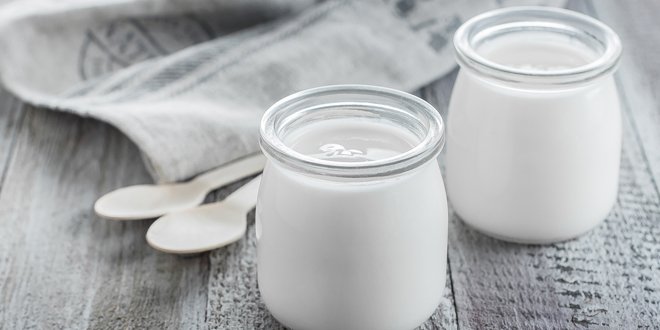 Yogurt is a popular food in many cultures around the world. Most of us are familiar with yogurt as a nutritious snack or part of a healthy breakfast. What you may not know is that yogurt may play a role in diabetes prevention and weight loss. Recent research shows that eating yogurt is associated with a reduced risk for type 2 diabetes. Although the reason for this is not known at this time, it is most likely due to the powerful probiotics (good bacteria) that help keep our digestive system healthy (this is known as gut health). This in turn can play a role in managing blood sugar levels. Studies are showing that there is a strong association between gut health and the risk of obesity and diabetes.
Another possible reason why yogurt plays a role in diabetes prevention is that, like most dairy products, yogurt has a low glycemic index. The glycemic index indicates the impact of different foods on blood sugar levels. Low glycemic index foods don't cause a quick spike in blood sugar levels, whereas high-glycemic foods do. When choosing foods to prevent or manage diabetes, the glycemic index is an important factor to consider in addition to calories. Choosing yogurt in place of other sugar-containing foods reduces the blood sugar response, making it an ideal choice for people with diabetes. As well, yogurt is a good source of protein, especially Greek yogurt, which can help you feel fuller for a longer time after you eat it.
Choosing from the large variety of yogurt at the grocery store may seem overwhelming and somewhat confusing. Should you look at the fat content or the sugar content, or both? The good news is that studies show that regardless of the fat or sugar content, consumption of any type of yogurt reduces the risk of diabetes. To get the greatest benefit from yogurt, check the labels and choose a yogurt that contains live and active cultures (probiotics).
As well, pay attention to the Nutrition Facts Table. All yogurts contain approximately 12 grams of carbohydrate per 1 cup (250 mL). This is naturally occurring sugar from the lactose in the milk. However, many yogurts have additional sugar, and the amount can vary considerably depending on the brand or flavour. Compare the options and choose a yogurt with less added sugar.
Current healthy eating advice includes consuming wholesome foods such as fruits, vegetables, pulses, nuts and whole grains more often, and eating foods with added sugar, trans fat, highly processed foods and salt less often.
With today's knowledge about yogurt, we can add it to the list of foods to consume more often. Packed with probiotics, protein, calcium and other important nutrients, yogurt is a healthy addition to any meal plan. As little as one 28-gram serving of yogurt per day is associated with a lower risk of developing type 2 diabetes. Look for creative ways to enjoy this very versatile food on a daily basis.
Plain yogurt is especially versatile; try it as a refreshing condiment with beans, rice, soups and meat dishes. Dress it up with herbs, shallots and cucumber for a tasty dip with vegetables. Mix it with a bit of olive oil, chopped garlic and a splash of water to thin it and use it as a salad dressing, or tenderize meat by marinating it in plain yogurt and your favourite seasonings.
Aside from the many health benefits of yogurt, keeping it on hand as a refrigerator staple gives you plenty of options for preparing tasty meals and snacks.