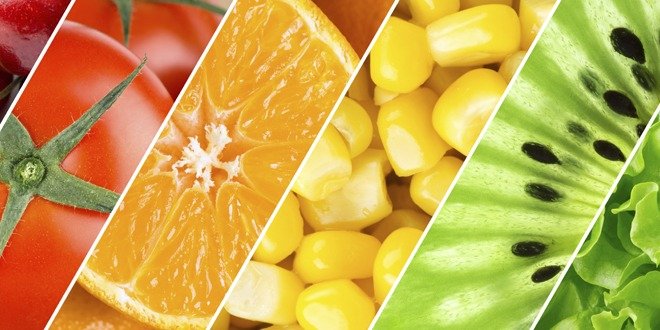 Here's a scenario that may sound familiar to you or someone you know. You go to the doctor for a routine checkup and you're told that your blood sugar is "a bit high" and if you're not careful you could end up with diabetes. You may already know that diabetes is on the rise, but may be surprised to learn that it is also preventable with healthy lifestyle changes. In this article we will discuss eating to prevent diabetes.
In the 2002 landmark Diabetes Prevention Program (DPP) Study the incidence of diabetes was reduced by 58 percent with lifestyle intervention (healthy eating, exercise and weight loss). Participants in the study were all overweight and had blood sugar levels higher than normal but not high enough for a diagnosis of diabetes. This is a condition known as prediabetes.
Hearing this news from your doctor can be a bit scary; especially if you feel you have no control over the situation. The good news is that there is something you can do about it.
Modest weight loss through healthier eating habits and more physical activity significantly reduces the chances of prediabetes developing into full blown diabetes. But this doesn't mean depriving yourself of everything you like.  It's important to continue enjoying the food you love; the difference may be in the portion sizes or the frequency at which some foods are enjoyed.
Even if you have attempted diets and weight loss strategies in the past, this should not discourage you. Having prediabetes gives you a really good reason to try again. Small changes equal big results whether you're trying to prevent or control diabetes. The single most important thing anyone can do to prevent diabetes is to lose weight. This doesn't mean you have to lose all those extra pounds to realize the benefits. Losing just 5% to 7% of your body weight goes a long way to lower your risk of developing diabetes.
You have heard the expression "slow and steady wins the race". This holds true in this situation. Quick weight loss is often hard to maintain. Slow weight loss (.5 to 1 lb per week) has been shown to be more sustainable, especially when combined with regular physical activity.  Healthy eating for weight loss includes a balanced diet made up of protein, carbohydrates, and fats. For achieving a healthier weight, Canada's Food Guide recommends eating the recommended amount and type of food each day. Limiting foods and beverages high in calories, fat, sugar or salt such as cakes and pastries, chocolate and candies, cookies and granola bars, doughnuts and muffins, ice cream and frozen desserts, french fries, potato chips, and other salty snacks, alcohol, fruit flavoured drinks, soft drinks, sports and energy drinks, and sweetened hot or cold drinks. To get a copy of Canada's Food Guide to Healthy Eating, go to http://hc-sc.gc.ca/fn-an/food-guide-aliment/order-commander/index-eng.php.
Here are some helpful tips to help you achieve your weight loss goals and prevent diabetes:
Keep track of what you eat. Recent studies have shown that people who keep a food diary are more likely to lose weight and keep it off.
Watch your portion sizes. Eating too much of even "healthy" foods can make it difficult to reach your weight loss goals. Replace regular pop, juice, iced tea and other sugar-sweetened drinks with water or "diet" and "sugar-free" drinks.
Eat vegetables and fruits more often. It's easier to get our daily recommended amounts if we have vegetables and fruits many times during the day.
Choose high fibre whole grain foods like brown rice or whole wheat pasta, dried beans (like kidney beans or chick peas) and lentils.
Remove the skin from chicken, trim the fat from meat, and choose fish more often.
Include the recommended amount of milk products each day and choose low-fat or skim milk, non-fat yogurt and low-fat cheese.
Choosing a healthier lifestyle to prevent diabetes can also improve blood pressure and cholesterol levels, resulting in better health overall.