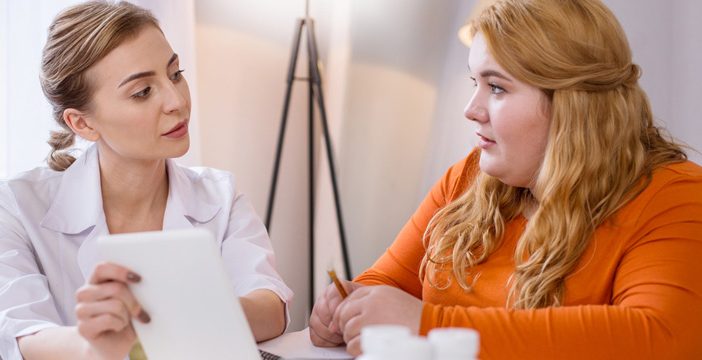 Before being diagnosed with type 2 diabetes, your body may provide signals that there is something not quite right with your blood sugar levels. This could mean you have prediabetes. Here's how to find out the blood sugar range for prediabetes so you can start to make changes to help get your body back on track—and maybe even prevent type 2 diabetes from developing in the first place.
What is prediabetes?
When your blood sugar levels are higher than normal, but still not high enough to be considered type 2 diabetes, you could have 'prediabetes'. Having prediabetes doesn't necessarily mean you'll get diabetes, but it does mean you need to take steps to manage your blood sugar better.
What is the blood sugar range for prediabetes?
There are simple blood tests to help determine whether you have prediabetes, so be sure to ask your doctor about them. If your:
fasting blood sugar is between 6.1 to 6.9 mmol/L OR
A1C results fall between 6.0% to 6.4% OR
oral glucose tolerance test (OGTT) is 7.8 to 11.0 mmol/L (2 hours after the beginning of the test)
you have prediabetes. Of course, if the results are even higher, you may be diagnosed with diabetes.
Are there any symptoms of prediabetes?
Often there are no overt symptoms when you have prediabetes, which is why blood tests are the most accurate way to find out for sure. But there are certain risk factors that may put prediabetes on your radar.  For example, having an immediate family member with the condition, being overweight or obese, and having high blood pressure are all factors that could increase your risk of prediabetes.
Prediabetes can also be part of a condition called metabolic syndrome where you may have a combination of high blood pressure, high cholesterol, elevated blood sugars or excess fat around the waist.
Find a full list of the signs and symptoms of prediabetes here.
How do you get checked for prediabetes?
Your doctor or other healthcare provider will test you for prediabetes. Given that the risk of type 2 diabetes increases with age, Diabetes Canada recommends individuals get screened by testing fasting plasma glucose and/or A1C every three years as of the age of 40. If you have other risk factors, you should be testing more frequently and even earlier.
How is prediabetes managed?
Blood sugar management for prediabetes is particularly important given that long-term complications associated with diabetes can start even at the prediabetes stage. In some cases, adopting healthy lifestyle changes with a good diet and regular exercise may be enough to keep blood sugar levels on track. Medications (e.g., metformin) can also be an effective means of helping manage prediabetes too.
Be sure to talk to your physician or other healthcare provider about strategies that are best for you.
Here are some tips for starting on metformin.
Can prediabetes be prevented?
The good news is that prediabetes can be prevented and even reversed. The ideal way to do that is by:
Here's more information on ways to reverse diabetes.
Knowing your blood sugar range for pre-diabetes can help you determine whether you're at risk or have already developed the condition. Either way, equipped with the right information, you can take steps to improve your blood sugar levels and better your health.