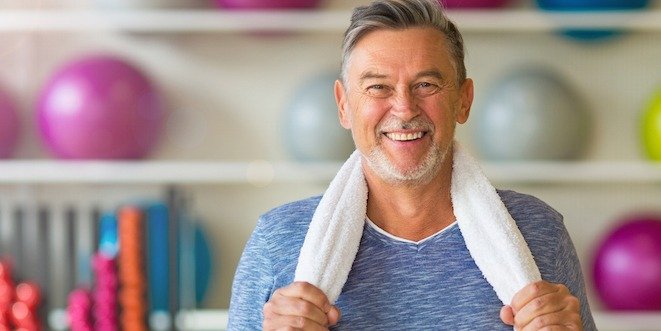 If you have received a diagnosis of prediabetes, you might be wondering: can prediabetes be reversed?
Prediabetes is a condition in which blood sugar levels are higher than normal, but not yet high enough to be diagnosed as type 2 diabetes. Prediabetes is diagnosed in the following ways:
| | |
| --- | --- |
| Test | Diagnosis of prediabetes |
| Fasting blood glucose (not eating for at least eight hours) | 6.1 to 6.9 mmol/L |
| 2-hour plasma glucose test | 7.8 to 11.0 mmol/L |
| A1C | 6.0 to 6.4% |
Because there are often no symptoms associated with prediabetes, it's important to get tested, especially if you are at risk of developing type 2 diabetes. This is because there are some things people can do to reverse prediabetes, and delay or prevent the onset of type 2 diabetes. As well, some long-term complications of diabetes – such as heart disease and nerve damage – can actually begin during prediabetes.
If you have been diagnosed with prediabetes, here are eight tips that can help you reverse the condition
1.Eat a healthy diet. Healthy eating is one of the cornerstones of diabetes and prediabetes management. Eating three meals a day – spaced no more than six hours apart – can help control your blood sugar levels. It can also help you maintain or lose weight and improve your energy levels.
2.Exercise regularly. The benefits of exercise – whether or not you have diabetes or prediabetes – are well-known. The health benefits of physical activity include weight loss, stronger bones, improved blood pressure control, lower rates of heart disease and cancer, and increased energy levels. In people with prediabetes or type 2 diabetes, regular exercise improves your body's sensitivity to insulin and helps manage your blood glucose levels.
3.Lose weight (if needed). If you have prediabetes, even a little weight loss can go a long way toward reducing your risk of developing type 2 diabetes. In fact, a recent study published in the journal Epidemiology found that adults with prediabetes who lost at least three percent of their baseline body weight within a year of being diagnosed with prediabetes were twice as likely to reverse their prediabetes diagnosis and thus have a lower overall diabetes risk. This means if you weigh 68 kilograms (150 pounds), losing 2 kilograms (4.5 pounds) of body weight can help you reverse prediabetes.
4.Take your medication as prescribed. If you have been diagnosed with prediabetes, your healthcare team may prescribe medication to help lower your blood glucose levels to within the normal range. Metformin is the most commonly prescribed medication for prediabetes. However, an alpha-glucosidase inhibitor (Glucobay) or a thiazolidinedione (Actos or Avandia) may be prescribed.
5.Visit your healthcare team regularly. Scheduling regular checkups with your healthcare team can help you monitor how you are doing with respect to:
Blood glucose and A1C
Cholesterol and blood pressure levels
Healthy eating plan
Physical activity regimen
You can make the most of your health-related appointments by preparing a list of questions or concerns. Let your healthcare team know what's on your mind, so they can help you address any issues that you are facing.
6. Get support from friends and family. If you have a friend or family member with prediabetes or diabetes, make a plan to count on each other for support and assistance. Schedule exercise dates with friends or family members, set some time aside to prepare healthy meals, and reach out to a trusted loved one for support when needed.
7. Commit to a plan. With a diagnosis of prediabetes, you can make a plan to ensure that you stay healthy and prevent the development of type 2 diabetes. Eating healthy foods, exercising regularly and taking medications (if prescribed) are all part of that plan. While it's important to set goals and stick to them, remember also to allow yourself to accept that every day won't be perfect. Celebrate your victories, but don't beat yourself up at every misstep.
8. Take your diagnosis seriously. If you have been diagnosed with prediabetes, you have an opportunity to take control of your health and prevent the onset of type 2 diabetes. About 50% of people who are diagnosed with prediabetes will go on to develop type 2 diabetes in the future – you don't have to be one of them